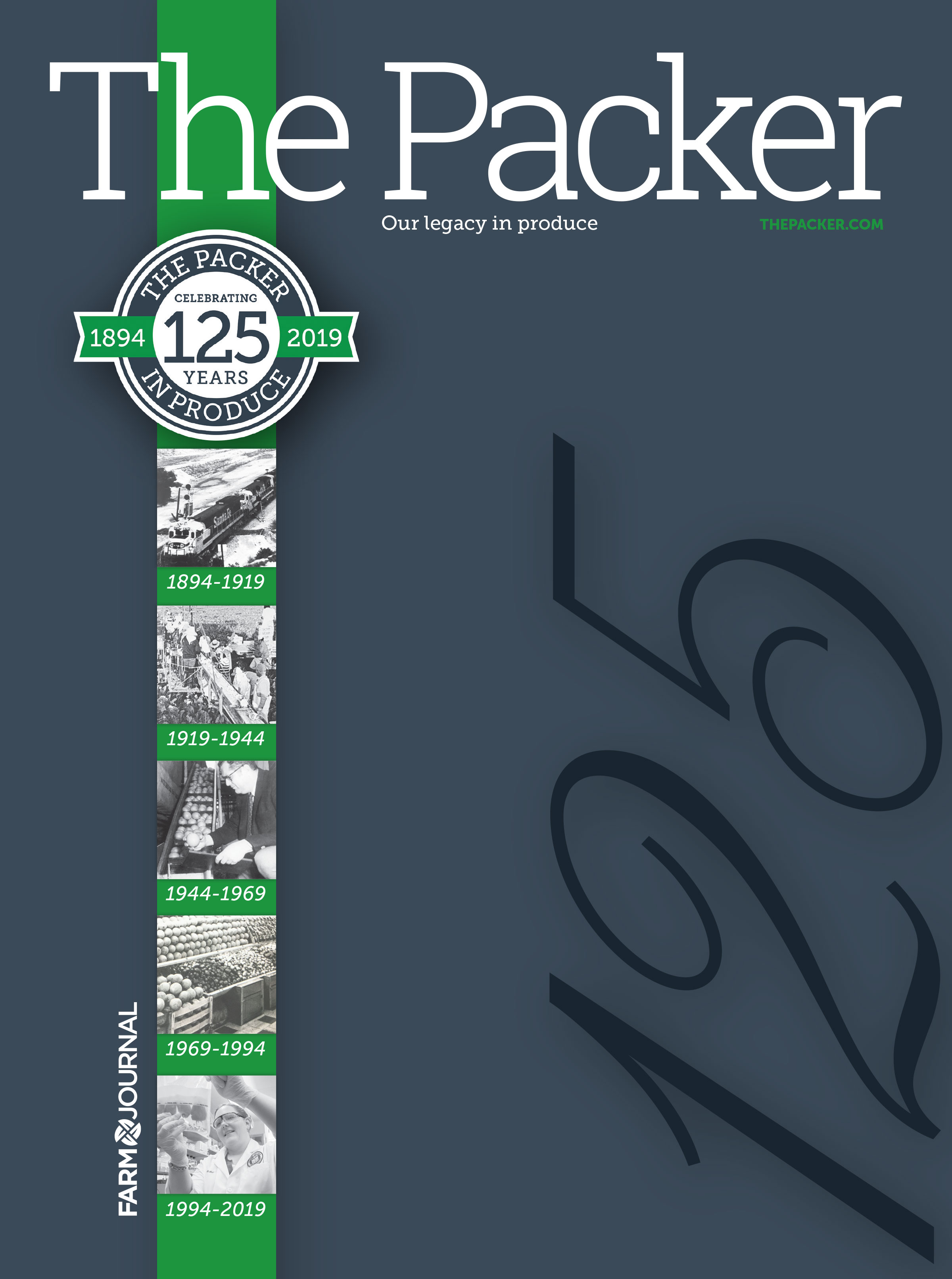 The Packer is celebrating 125 years, and we're looking back on the history of the industry, particularly how the changes in the last quarter-century have shaped the business.
This special publication will be teeming with insight from industry leaders on the ways that new technologies, food safety, consumer demands and other forces have impacted the way companies use their resources and determine their direction.
Packer 125 will have segments based on five generations and chronicle the changes those groups have seen, including the advent of rail transport, the switch from trains to trucks, the growth of categories like organic and packaged produce, the changing role of terminal markets, women in produce, and many other topics.
If you're interested in advertising to tell your own company's story in this once-in-a-generation publication, contact your sales rep. Packer 25 has a mail date of Sept. 23, 2019, and will be distributed to the entire 18,000-plus circulation of The Packer and at the Produce Marketing Association's Fresh Summit.