With consumption of fresh fruits and vegetables falling in the 1960s, industry leaders knew they needed to promote fresh produce during a time when canned product was king. It was time to look beyond the supermarket.
So, lettuce got shredded, potatoes got topped, citrus got sliced, and foodservice became as much about the service as the food.
Fueling Fresh-cut
The foodservice movement of this generation ushered in a monumental transition for the fresh produce industry—the move toward fresh-cut and value-added produce. In the 1970s, Chiquita developed a 40-pound box of loose, same-sized bananas for foodservice. Sunkist Growers Inc. discovered a 7-pound lemon box was much easier for restauranteurs to handle. During the 1980s, suppliers formulated smaller "foodservice packs" that would more easily fit in tight restaurant back rooms. Customized foodservice packs offered peeled garlic, sliced onions, prechopped or shredded lettuce, florets of chunked broccoli and cauliflower.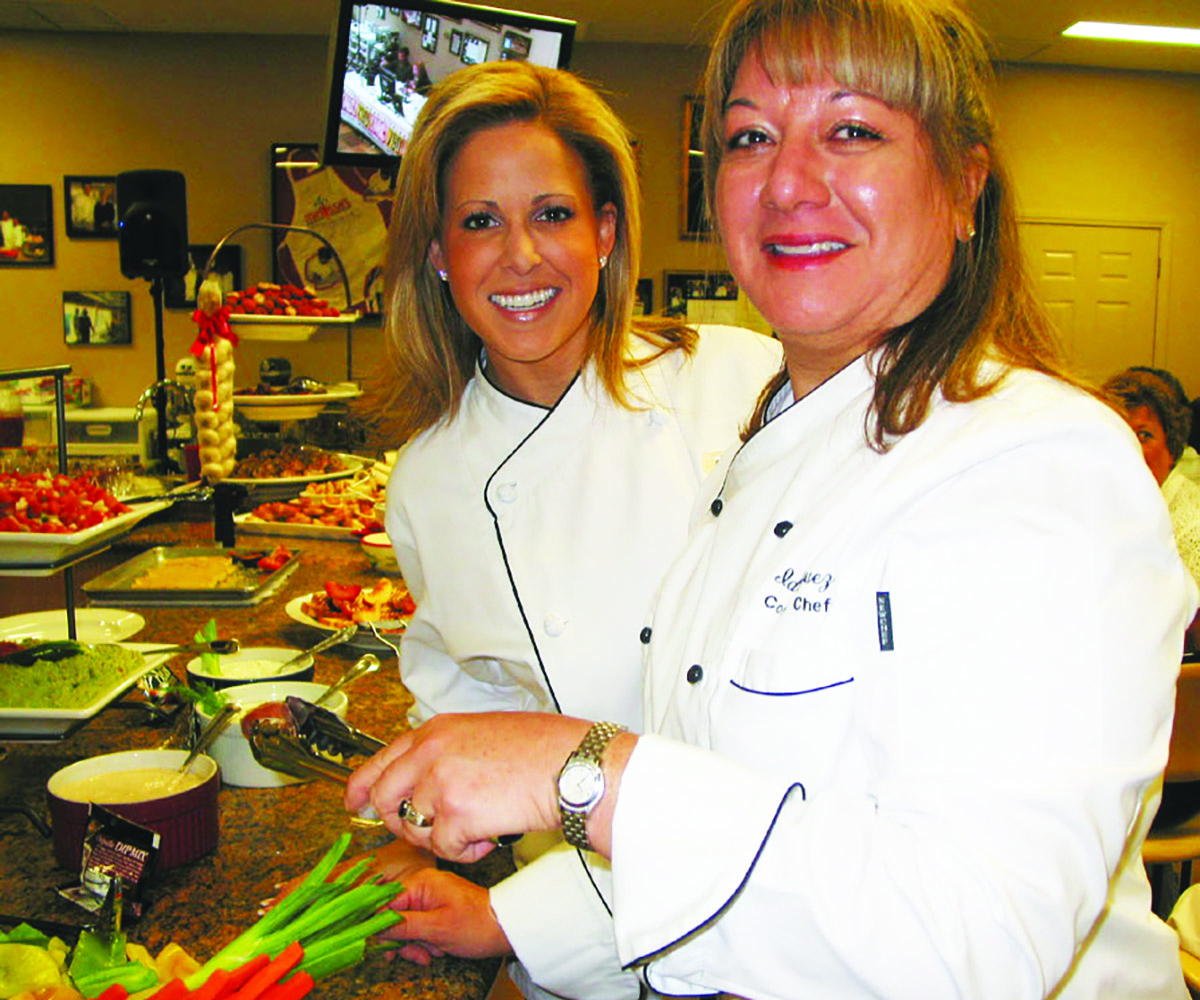 Industry Builds on Contracts
In the early 1980s, 27 of the top 50 foodservice distributors carried fresh produce items; just seven years later, all but 3 of the top 59 distributors carried fresh produce, according to Institutional Distribution magazine. Recognizing that foodservice operators had their own unique needs when it came to distribution, the National Wholesale Grocers' Association created a foodservice division in 1969. The entity would morph into its own organization as a trade group representing all levels of the foodservice supply chain—the International Foodservice Distributors Association—in 2003. The Produce Marketing Association also set up a foodservice division in 1979; four years later the organization would launch its first ever Foodservice Conference.
Foodservice operators didn't know it at the time, but during this generation they were reframing the buying process for fresh produce. Although large retail chains were already going straight to growers to do direct buying, the foodservice arm of the fresh produce industry refined the practice of contract buying. Projecting fruit and vegetable needs and locking in price deals led foodservice operators to become the leader in "forward contracting." This way of ordering took the pressure off prices, which was a new idea for traditional produce businessmen. 
Capitalizing on Health and Fitness 
Consumers embraced the health and fitness craze of the 1970s-1980s, as Richard Simmons started sweating to the oldies and Debbie Reynolds encouraged people to do workouts "Debbie's way." 
Salad bars that were popular at retail stores emerged in the foodservice sector, giving customers a healthy option at quick-serve restaurants. Fast-food giant McDonald's did its part to support the fresh produce industry—the chain was reported to be using 2% of the U.S. lettuce crop and 1% of the fresh tomato crop by 1987. 
Hamburger chain Wendy's seized the opportunity, introducing baked potatoes as a low-fat option in October 1983. By 1985, the Orlando Sentinel reported the chain was selling 182,000 pounds of baked potatoes a day. Consumers wanted them for the convenience factor and the fact that they were a healthy option among high-fat burgers and fries. Plus, potatoes were customizable (add cheese, bacon, chives, chili) and they could be considered a self-contained meal. Blandness—a key reason that fresh potatoes were not welcomed into the fold prior to the 1970s—became the spuds' key advantage in foodservice. They could be paired with, topped with or mixed with virtually anything.
Selling to Schools
Sunkist, who had been trying to win foodservice sales, used innovative marketing to sell to schools. In 1993, the company used a fruit sectionizer to separate a whole orange into unpeeled slices—and soon the fresh-sliced wedges were on lunch trays. 
It turns out that this move toward establishing fresh produce in schools—as opposed to canned or frozen like in the 1950s and 1960s—had a far-reaching effect. Students who grew up eating fresh orange and apple slices and self-serve fresh salad bars for school lunch expected fresh fruits and vegetables in college. "Fresh" became the buzzword that every foodservice outlet—whether school, institution or restaurant—wanted. Boasting that your operation only served "fresh produce" was a badge of honor to be proud of.