( Photo Lucy-Claire, Source Unsplashed, Graphic Shelby Matthews )
More consumers are putting asparagus in their carts. The vegetable was the No. 2 item that shoppers said they tried in the past year that they hadn't eaten previously.
Affluence clearly affects asparagus purchases. Shoppers earning more than $100,000 annually were the most likely overall to buy the slim stalks, and those in the lowest income bracket were among the least likely to buy. The likelihood of an asparagus purchase has increased according to income for a dozen years now.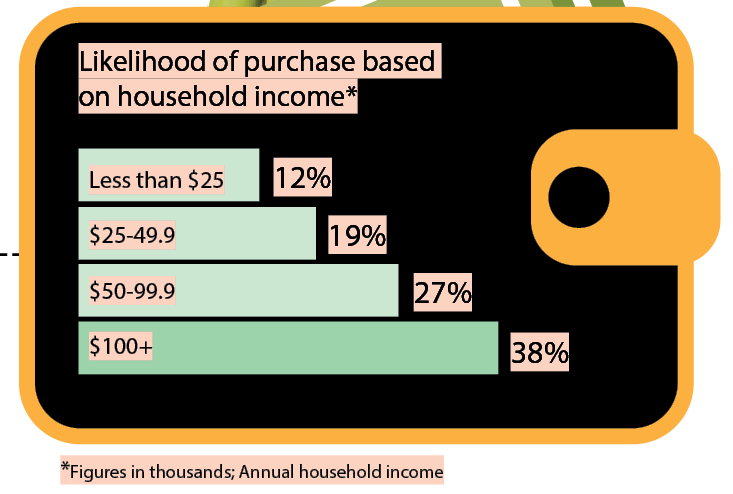 While Western consumers are typically the most likely to buy asparagus when it comes to region, this year Midwesterners beat them out (although the West was a close second).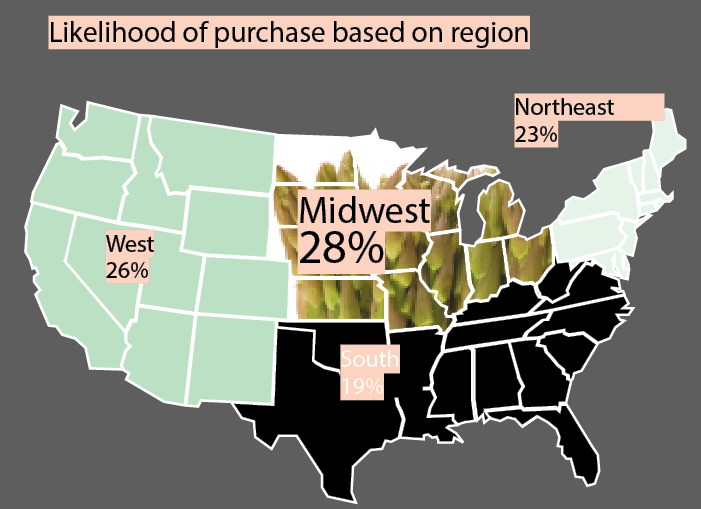 Older shoppers were much more likely to buy asparagus than those younger, in fact, those age 59+ were nearly twice as likely to buy the veggie than those age 18-39. Those in the top age bracket were some of the most likely to buy asparagus overall. African Americans were the least likely to buy the veggie overall.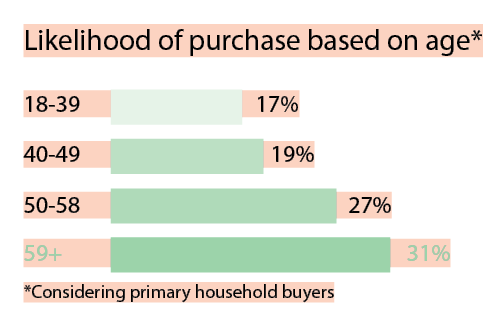 More than one-quarter of families without kids (27%) said they bought the spring vegetable in the past year, while only 18% of those with kids said the same.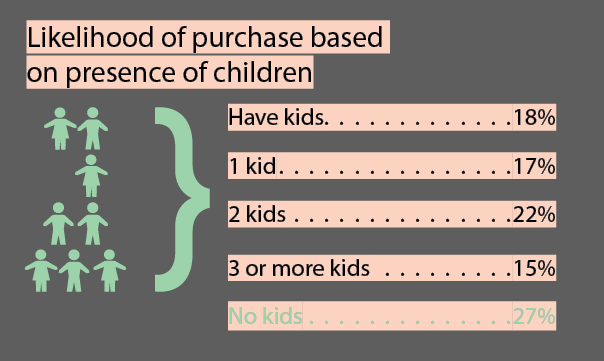 Seven percent of asparagus buyers said they always chose organic product; 24% said they opted for organic asparagus at least some of the time.