( Photo Tijana Drndarski, Source Unsplashed, Graphic Shelby Matthews )
The likelihood of a cauliflower purchase  increased according to income for the seventh consecutive year, and income seemed to mark both ends of the spectrum. Shoppers in the top income bracket ranked as the most likely to buy the cruciferous vegetable overall, while those in the bottom income bracket were among the least likely to buy.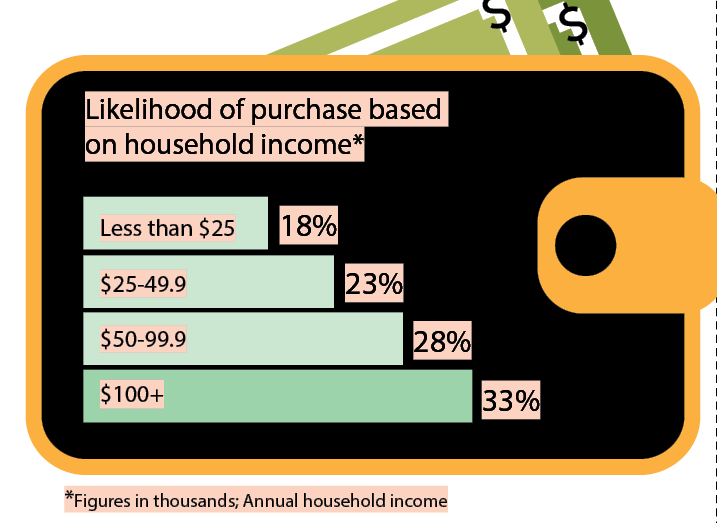 Families without kids were more likely to buy cauliflower, at 27%, than those with kids, at 21%. Consumers with two kids living at home were among the least likely overall to buy the crunchy vegetable.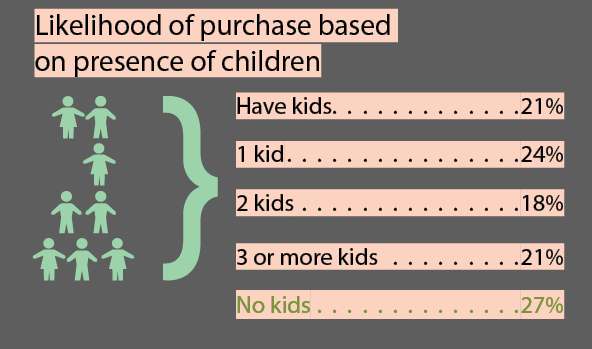 The popularity of cauliflower has been all over the map in recent years; this year Midwestern consumers were the most likely to buy when considering region, and in fact, they were among the most likely overall to make a cauliflower purchase.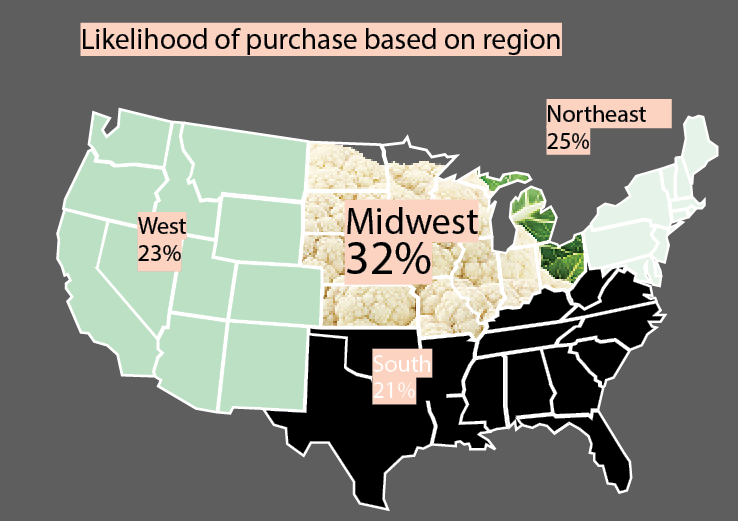 African Americans were by far the least likely to buy cauliflower. Caucasians were the most apt to buy the white florets when considering ethnicity, a trend that continues from last year.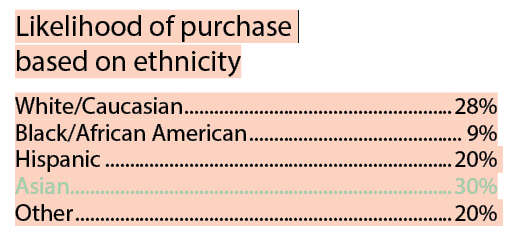 Slightly more than one-fifth of cauliflower buyers (21%) said they picked up organic product at least some of the time. Nine percent said they always bought organic cauliflower.