( Photo: Diana Akhemtia, Source: Unsplashed, Graphic: Shelby Matthews )
Affluent shoppers are more likely to buy eggplant than those who earn less. In fact, shoppers earning more than $100,000 annually were twice as likely to buy the purple veggie than those in the lowest income bracket, as was the case the past two years.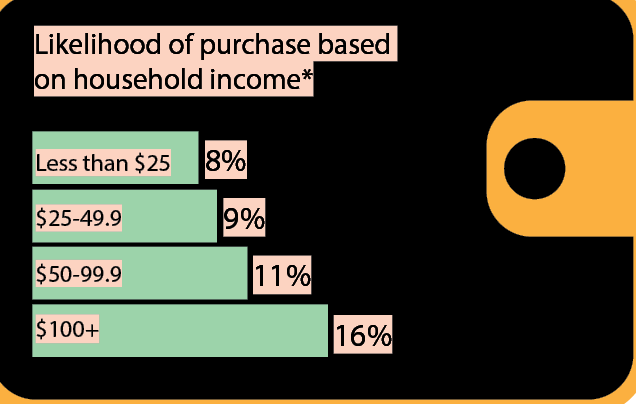 Asian consumers heavily favor eggplant; in fact, those shoppers are two or more times more likely to grab eggplant than those in any other ethnic group. Asian shoppers were the most likely to buy eggplant overall, as a matter of fact.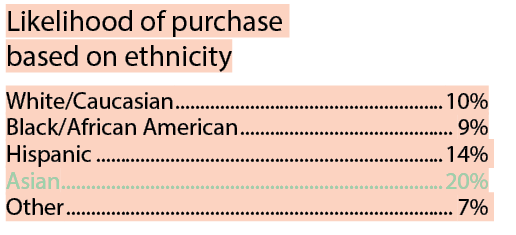 For a dozen years now, shoppers in the Northeast have comprised the region most likely to buy eggplant. This year was no different.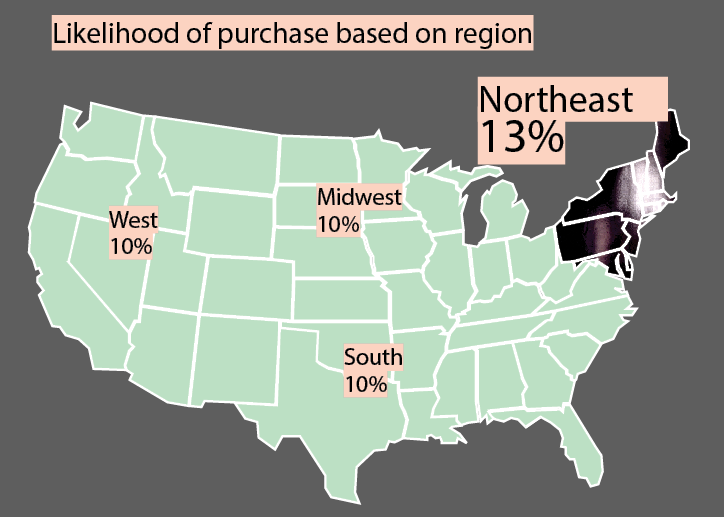 The likelihood of an eggplant purchase increased steadily according to income and age.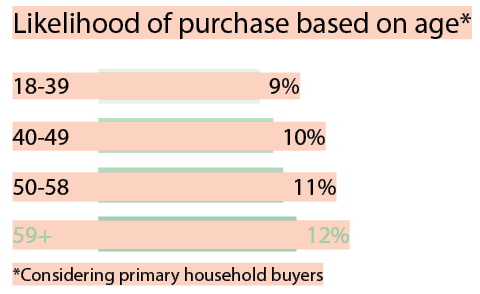 Thirteen percent of eggplant buyers said they always purchased organic product, as was the case last year. Twenty-eight percent said they selected organic eggplant at least some of the time, up from 26% who said so last year.