( Photo: Lesly Juarez, Source: Unsplashed, Graphic: Shelby Matthews )
Kids love kiwifruit, and that is reflected in the fact that families with kids were more likely to buy the fuzzy fruit than those without kids. The likelihood of a purchase increased according to the number of children in the household, and consumers with three kids at home were among the most likely to buy kiwi overall.
Probably because of the family factor, shoppers age 58 and younger were the most likely to buy kiwi when considering age—purchases fell sharply for consumers age 59+.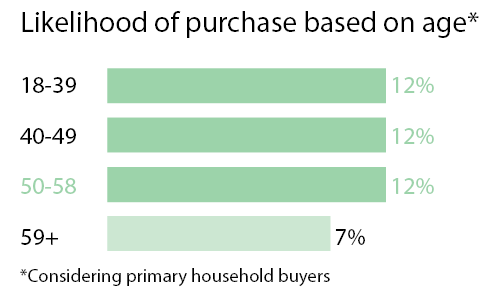 The traditional green-fleshed kiwifruit is the most popular, with 61% of shoppers saying they preferred this variety. The golden kiwi is a top choice for 20% of shoppers (17% said they had no preference at all).

This fruit is a hearty and sweet snack, and two-thirds of kiwi buyers used the fruit in this way. It also makes a healthy dessert—18% served it this way. Kiwi was also popular as a salad (16% said so) and a side dish (14% used it this way).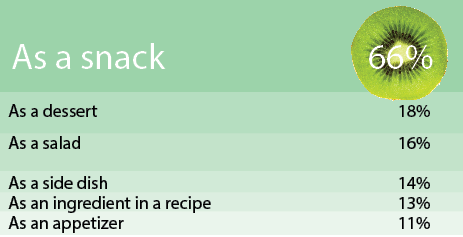 The likelihood of a kiwi purchase increased according to income for the fourth consecutive year.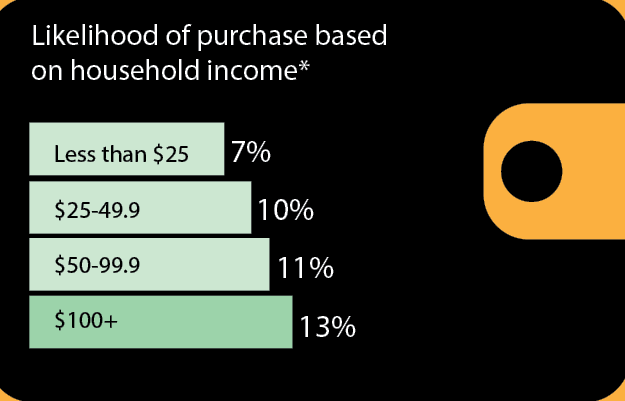 Hispanic and Asian shoppers were the most likely ethnic groups to buy kiwi, and in fact, they were the most likely to buy the fruit overall this year.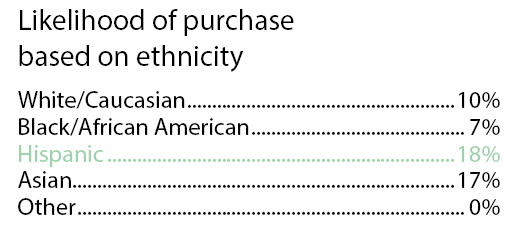 More than one-third of kiwi buyers (34%) said they selected organic fruit at least some of the time, up from 22% who said the same last year. One-fifth of kiwi buyers said they always bought organic fruit.