( Photo by Heather Gill, Source Unsplashed, Graphic Shelby Matthews )
This tropical fruit has some dedicated followers. Families with kids were more likely to buy mangoes than those without kids, particularly those with two or more children living at home. In fact, that group was one of the most likely to buy mangoes overall.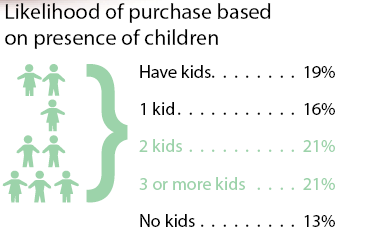 Hispanic shoppers and Asian consumers have been among the most likely to buy mangoes for the past six years. They were the most likely segments of the population to buy mangoes overall in Fresh Trends 2020.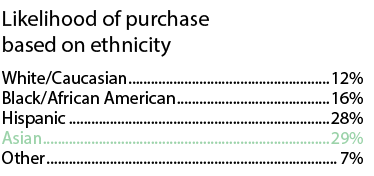 Probably because of access to the fruit, Western shoppers have been the top regional purchasers of mangoes for the past five years.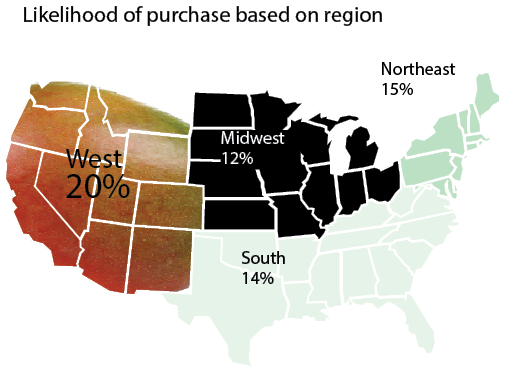 Nearly one-third of mango buyers said they selected organic fruit at least some of the time, up from 24% who said so last year. Organic-only purchases remained the same, with 13% of buyers saying they always bought organic mangoes in both 2019 and 2020.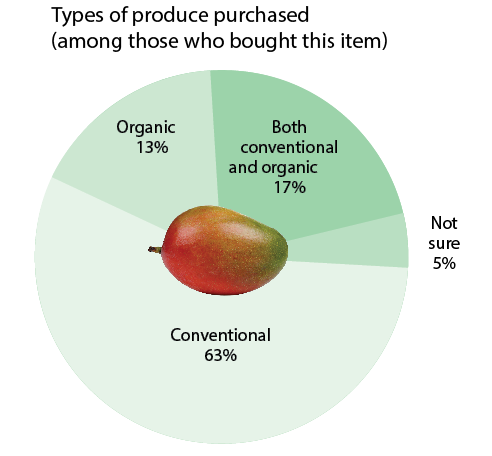 Other Fast Facts: 
Females are more likely to purchase mangoes.
15% of customers purchased mangoes within the last 12 months.
Households with incomes from $50,000-$99,000 purchase mangoes the most.
Related Content:
Citrus, lettuce see interest on PMG