( Photo Melanie Hughes, Source Unsplashed, Graphic Shelby Matthews )
Fresh Trends 2020 marks the eighth consecutive year that the likelihood of a squash purchase increased according to income. The defining line seemed to happen with consumers earning $50,000+ annually, as was the case last year. This group of affluent consumers was one of the most likely groups overall to buy squash.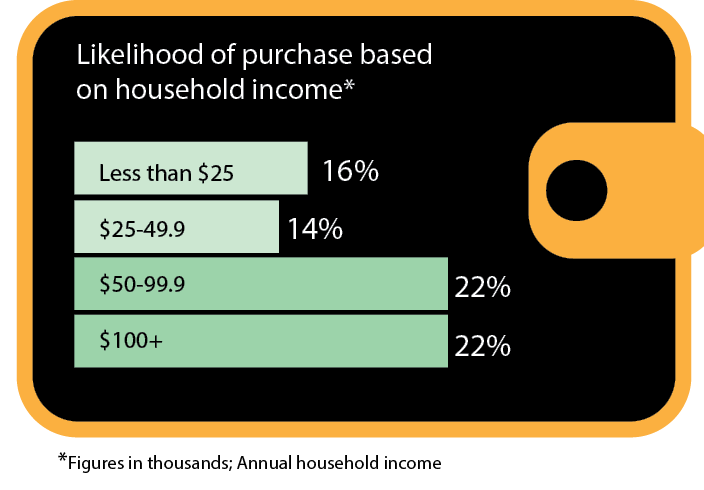 Older consumers have an affinity for squash, with those age 59 and older comprising the age group most likely to buy squash for the third straight year. In fact, this group was the most likely to buy squash overall.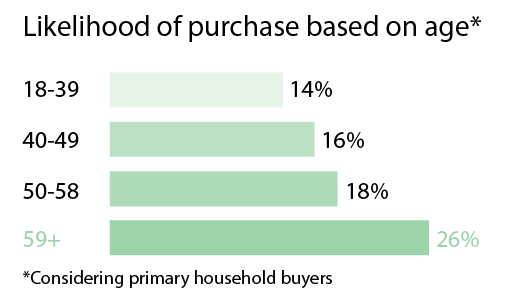 African American shoppers were the least likely to buy the vegetable overall.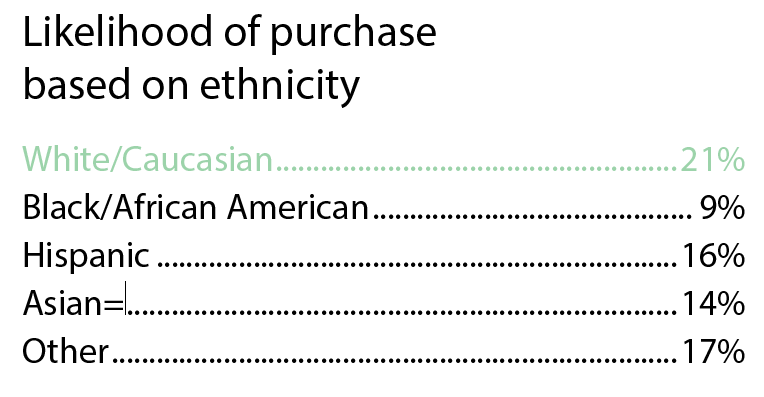 Squash seems to be most popular in the West and South; this year Western consumers were the most likely to make a purchase when it came to region.
Nearly three in 10 (29%) of squash buyers said they purchased organic product at least some of the time, up from 19% who said the same last year. Eleven percent of buyers said they always selected organic squash.