( Photo: Alexander Mils, Source: Unsplashed, Graphic: Shelby Matthews )
Strawberries were the third most popular fruit in the Fresh Trends 2020 survey, a spot that they've held for the past three years. These sweet berries are a favorite of many households, but particularly those age 50+ and those earning more than $100,000 annually.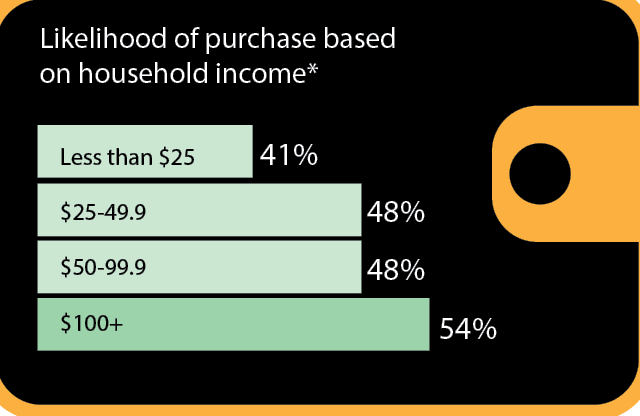 Older shoppers, specifically those age 50 and older, were the most likely to buy strawberries overall. The likelihood of a purchase increased according to age for the second straight year, and the same was true when looking at income.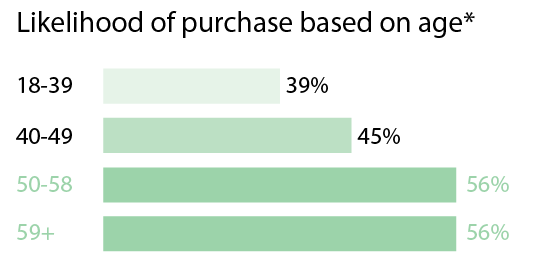 While there's no denying that these berries are a family-friendly fruit, trends the past three years show that consumers without kids at home are more likely to buy than those with kids. More than half of all consumers without kids (51%) said they purchased strawberries in the past year, compared to 42% of families with kids who said the same. Midwestern shoppers were more likely to buy the berries than those in other regions this year. In fact, this region has claimed the top spot for four of the past six years.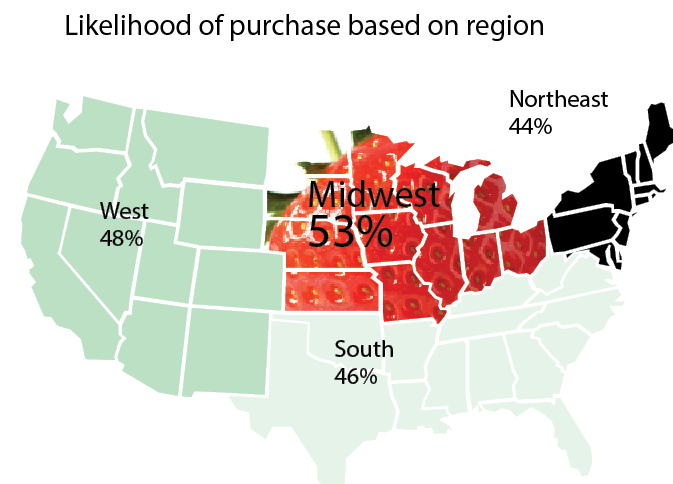 Caucasian consumers comprised the ethnic group most likely to buy these red berries for the fifth straight year. African American shoppers and Asian consumers were the least likely overall to buy strawberries.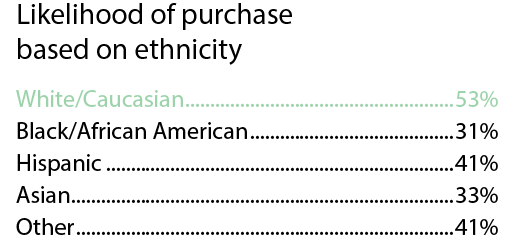 While most shoppers select conventionally grown strawberries, 23% said they opted for organic at least some of the time. Nine percent of buyers said they always chose organic berries.