( Photo: Misky, Source: Unsplashed, Graphic: Shelby Matthews )
This commodity ranked third, (tied with onions) on the list of most popular vegetables for Fresh Trends 2020, and tomatoes also tied with onions as the No. 2 vegetable after potatoes.
Three years ago, roma tomatoes took over as the top variety, and that trend continues in 2020 (with beefsteak slicers coming in second). Heirloom varieties inched their way up the list this year, becoming more popular than hothouse grown, at least in the eyes of this year's survey respondents.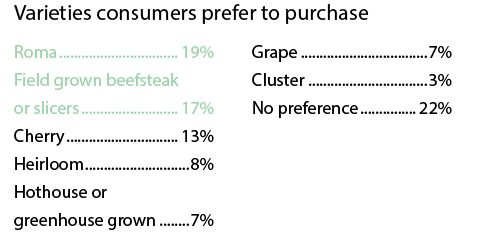 Multi-year trends show that the likelihood of a tomato purchase increases with age and income. This year shoppers earning more than $100,000 annually and those age 50+ were the most likely overall to buy the vegetable. (Shoppers in the lowest age bracket were among the least likely to buy overall, along with African American consumers.)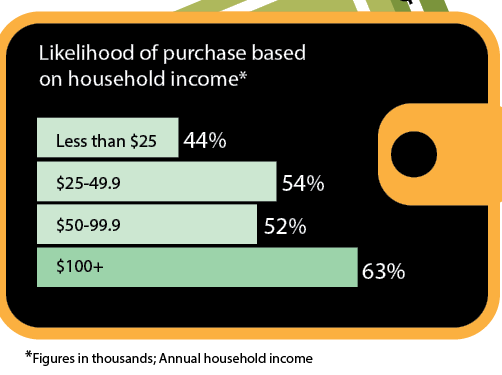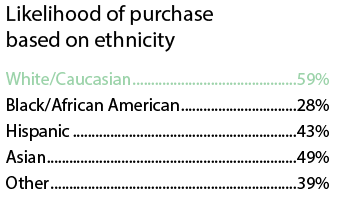 Families with kids have been less likely to buy tomatoes for the past three years, and that trend continues in Fresh Trends 2020. The likelihood of a purchase increased according to the number of children in the household, however.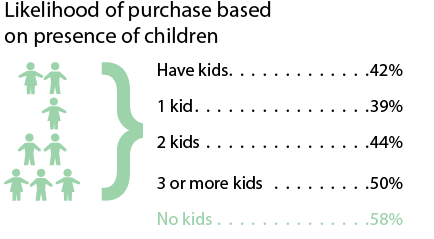 Nearly one-quarter of tomato buyers said they purchased organic product at least some of the time (up from 19% who said so last year). Nine percent of buyers said they always selected organic tomatoes.