Following a well-established trend, the likelihood of a garlic purchase increased according to income. Consumers in the top income bracket comprised one of the most likely groups to buy garlic overall and those in the lowest income bracket were among the least likely overall to buy this year.
Shoppers in prime garlic-growing country—the West—were the most likely to buy garlic overall (in addition to Asian shoppers), a trend now in its ninth year.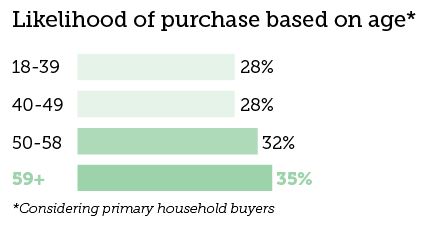 Garlic is popular among consumers of all ages, but those age 50 and older were more apt to buy the pungent vegetable than younger shoppers.
Asian and Hispanic shoppers continue to comprise the ethnic groups most likely to buy.
One-third of consumers without kids living at home bought garlic in the past year, while only 27% of families with kids did the same. The likelihood of a purchase increased according to number of children in the home.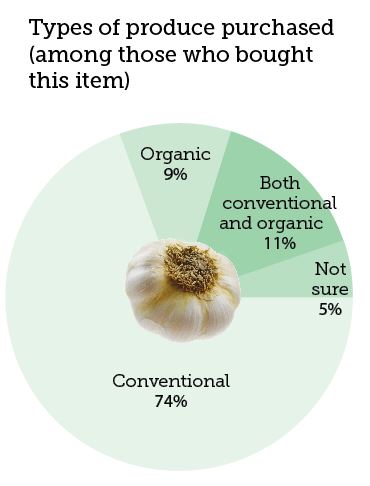 More than one-fifth (21%) of garlic buyers said they opted for organic garlic at least some of the time. Nine percent said they always selected organic product.