( Photo courtesy Pineapple Supply Co.; Graphic by Brooke Park )
This sweet tropical fruit attracts families with kids. One-quarter of those with kids living at home said they bought pineapple, compared to 23% without kids who said the same. The likelihood of a pineapple purchase increased according to the number of children in the home.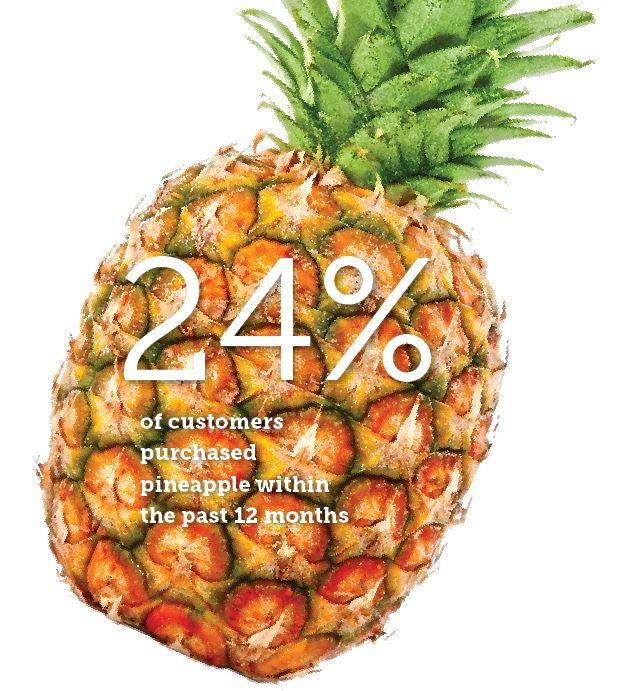 This spiky fruit is popular in every region and with every age group. This year Northeasterners were more likely to buy pineapple than those in other regions.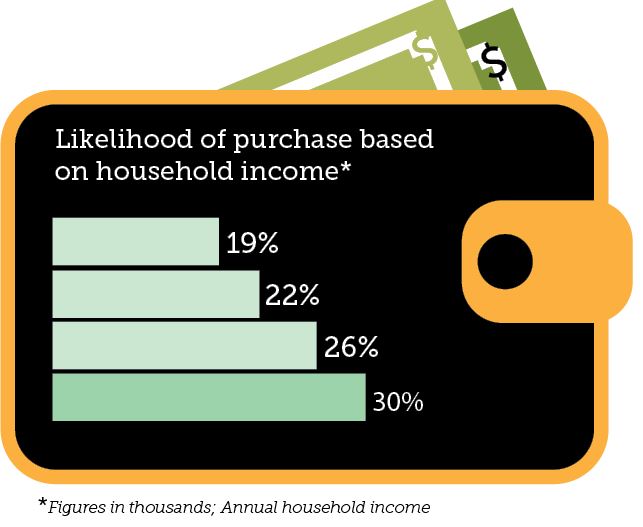 Income plays a role in pineapple purchases. The likelihood of a purchase increased according to income, with consumers in the lowest income bracket being the least likely to buy the fruit overall and those in the top income bracket being among the most likely to buy.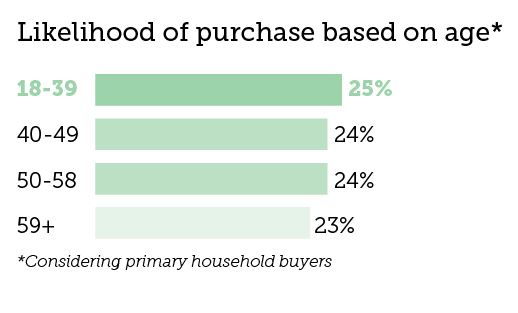 Hispanic shoppers are more likely to buy the yellow-fleshed fruit than those from other ethnic backgrounds—in fact, they have taken the top spot for three years in a row now. African American consumers were the least likely to buy pineapple overall, along with those in the lowest income bracket.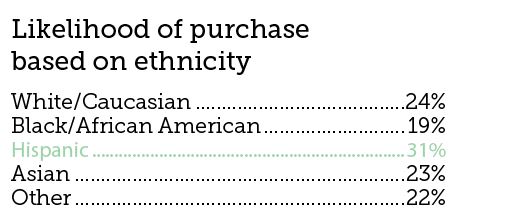 Nearly one-quarter of pineapple buyers said they opted for organic fruit at least some of the time; 11% said they always bought organic pineapple.