Packer Interview - Jan DeLyser
Jan DeLyser, vice president of marketing for the California Avocado Commission, joins Produce Retailer editor Ashley Nickle to talk about the organization's Little Italy Food Hall event.. ( The Packer )
SAN DIEGO, Calif. — Restaurants in the Little Italy Food Hall will feature avocado-centric dishes during the month of June, and 19 food writers and influencers got an early taste of the creativity May 21 during an event hosted by the California Avocado Commission.
After starting the evening with an avocado margarita, the group visited all six restaurants — Mein St. Asian Kitchen, Not Not Tacos, Ambrogio15, Roast Meat & Sandwich Shop, Wicked Maine Lobster and Bobboi Natural Gelato — to sample the dishes each one created to recognize California Avocado Month.
Later in the evening, the food writers heard from Jan DeLyser, vice president of marketing for the commission; Jessica Hunter, secretary of the commission and vice president of operations for Fallbrook, Calif.-based Del Rey Avocado Co.; and Sam Zien, a cooking show host and the owner of Not Not Tacos.
The speakers talked about the California avocado industry, the origin of the hass avocado, how to choose a ripe avocado, how to safely cut an avocado, and more.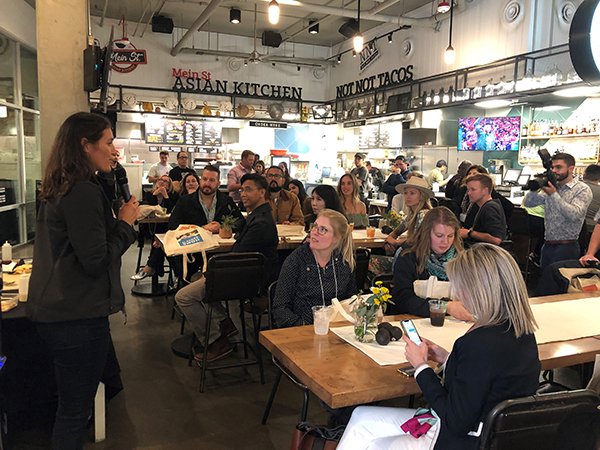 Zien did a culinary demonstration, showing the group how to make Pearl Couscous with California Avocado and Crispy Tofu and California Avocado and Crab Flatbread with Garlic Aioli.
April Williams, a San Diego food blogger, described the event as a useful one for her.
"Definitely I'm going to let people know about the avocado month and all the different specials that they can get here at the food hall, and I personally got some new ideas about how to use avocados," Williams said. "I've cooked with them before but I'm always hesitant to make a hot avocado something, but Not Not Tacos has convinced that you can do that, and just thinking of avocados in a different way, not just putting it on top of something but featuring it as a more main ingredient."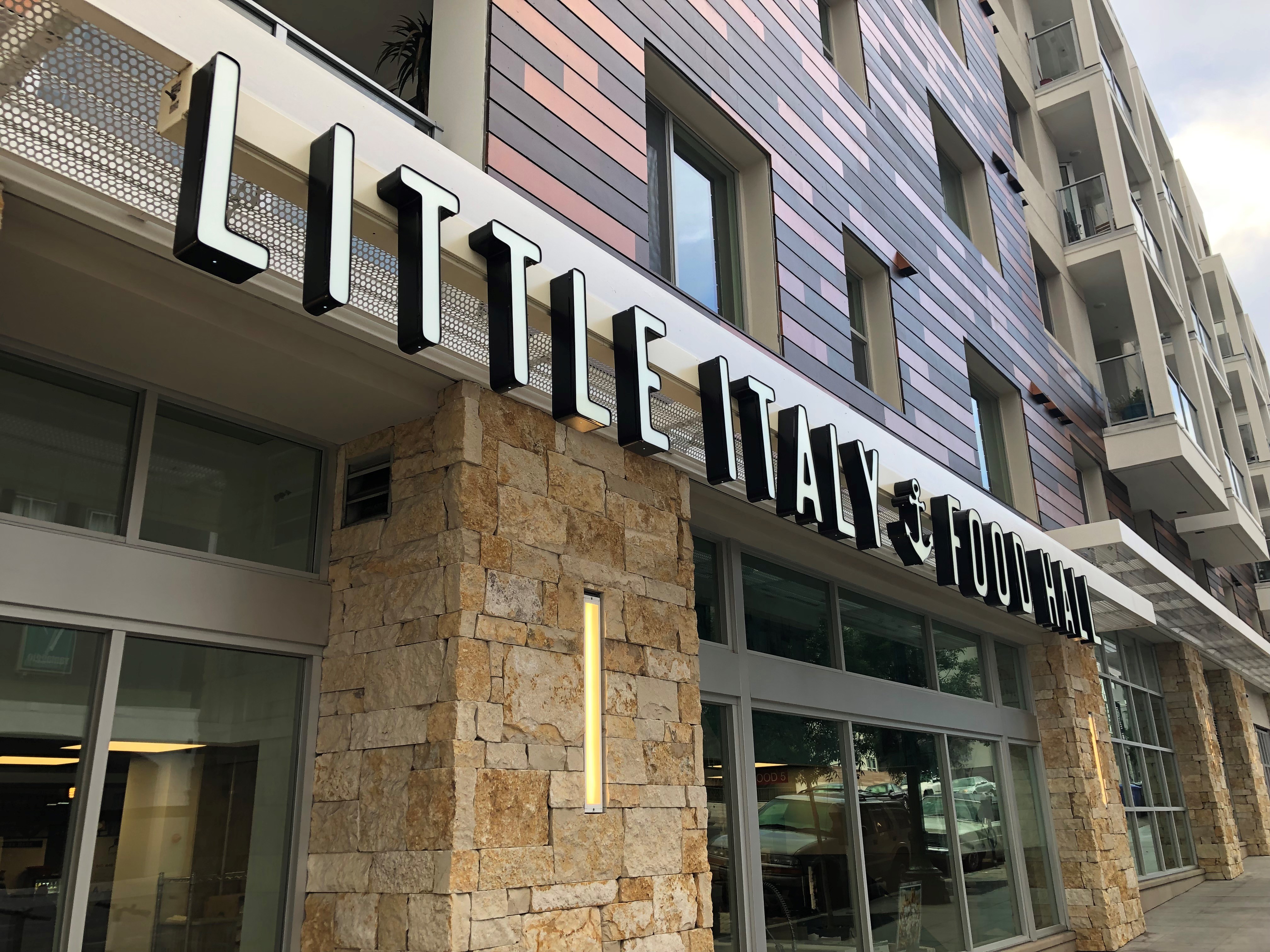 Williams writes about San Diego restaurants and her own cooking, focusing on seasonal ingredients.
"This definitely fits into that," Williams said May 21.
Katrina Hunt, who writes for Visit California, commented on the variety of avocado dishes presented at the event.
"I was expecting guacamole and then I wasn't sure what beyond that, and we didn't have a bit of guacamole, and that's okay," Hunt said.
Dishes ranged from a seasoned sushi rice bowl to a lobster sandwich to pizza — all incorporating a meaningful amount of avocado.
"Certainly we're always writing about interesting restaurant experiences, and a place like the food hall here in Little Italy is two great concepts coming together, both the Little Italy element and a food hall ... but also we're always promoting California's agriculture and what an amazing diverse amount of agriculture there is and how that feeds into food culture, and certainly June is a lovely time to celebrate the beloved avocado," Hunt said.
At each event, signs described the avocado-centric dishes and the ingredients used to make them, and those signs will also be up during June to promote those dishes.
"The chefs and the staff are very informed on what they're preparing, and you heard their passion for California avocados," DeLyser said. "It was really a lot of fun.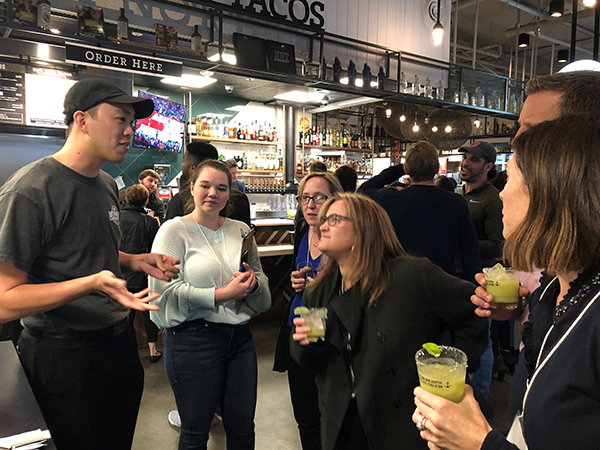 "It will be interesting to see how the posts and the followers and all of that come together," DeLyser said. "We're really excited about it."