Bradley O'Neal Jr. of Coosaw Farms shows off some of the company's blueberries. ( Courtesy Coosaw Farms )
Out with the strawberries, in with the blueberries — and melons, peppers, potatoes, squash, cabbage, leafy greens and cucumbers. 
In the Carolinas, spring and summer produce is an edible rainbow. And the harvest is looking good, growers say.
"As far as rain totals go, we're right on schedule with annual totals," said Nick Augostini, assistant director of horticulture and field crops for the North Carolina Department of Agriculture. 
"We had a couple late frosts in late April, which was very unusual."
Some blueberry growers a few earlier varieties that were blossoming at the time, but later varieties are fine, he said.
Thunderstorms and cooler temperatures also delayed planting in the Carolinas, but the harvest volumes are looking up, especially for sweet potatoes, which increase in popularity every year and are a favorite during the pandemic, possibly for their hardiness and affordability, along with sweet taste, growers and marketers say.
Volume usually peaks mid-June for South Carolina and mid-July for North Carolina, said Eric Bolesta, who sells Carolina cabbage, cucumbers, bell peppers, eggplants and hot peppers for Grower Network, Lake Park, Ga.
Overall, spring and summer crop volume should be about 3% to 5% up, which is not much different from other years, Augostini said.
In 2019, North Carolina produced 2.2 billion pounds of sweet potatoes, 37.5 million pounds of blueberries, 185 million pounds of cucumbers, 190 million pounds of watermelon, 61 million pounds of bell peppers, 64 million pounds of summer squash, and almost 80 million pounds of pumpkins, according to the U.S. Department of Agriculture's National Agricultural Statistics Service.
In 2019, South Carolina produced 127.5 million pounds of peaches, 161.3 million pounds of watermelon, according to the USDA statistics service.
South Carolina had a great strawberry season with strong supply, thanks to good weather, and now it's onto the state's top-producing crops for late spring and summer: blueberries, peaches, melons, leafy greens, tomatoes and green onions, said LauraKate McAllister, South Carolina Department of Agriculture marketing specialist and executive director of the South Carolina Specialty Crop Growers Association.
Intermittent heavy rainstorms and winds have damaged some taller crops and led to diseases on tomatoes, McAllister said, but the warm and sunny days afterward have dried up excess water quickly.
Peach harvest began May 1 with volume looking good enough to last through August and a fine size, said Kyle Tisdale, South Carolina Department of Agricutlture marketing specialist and executive director of the South Carolina Peach Council.
"Strawberries moved really well, and we're hoping peaches will piggyback on that trend," Tisdale said.
L&M Cos., Raleigh, N.C., will have more product for summer because of more volume at its North Carolina and New Jersey farms, said Greg Cardamone, general manager of L&M's vegetable business.
Squash will start shipping by the end of May, which is about a week later than the past two seasons, which were unusually warm, he said. 
"Everything else is pretty much on time, no big growing issues," Cardamone said.
That includes shipping volume for cucumbers to start about June 10, bell peppers in late June, North Carolina sweet onions and broccoli by the end of May, red and yellow potatoes around June 20 and North Carolina watermelons July 5.
L&M has vegetable farms in Florida, Georgia and New Jersey to offer product for longer windows of time, before and after the Carolina seasons.
For the first time, L&M's onion grower, Flatland Ag Inc. in Beauford County, N.C., planted 90 acres of potatoes this year, Cardamone said.
Coosaw Farms, Fairfax, S.C., produces more than 2 million pounds of conventional and organic blueberries a year, and this year shouldn't be different, said Bradley O'Neal, owner. 
However, good chill hours on the conventional crop will increase volume and make the start a week to 10 days early at April 6, almost matching the organic blueberry crop, which had lackluster pollination and decreased volume, he said. 
On May 5, O'Neal said they were shipping about two tractor-trailer loads of blueberries a day.
Watermelon is the other big crop for Coosaw Farms. Along with the larger-sizing crop from Florida, watermelons grown in South Carolina should be shipping June 1 through July.
Coosaw Farms has started planting and setting up the framework for tunnel growing systems to add blackberries for the first time to next year's offerings.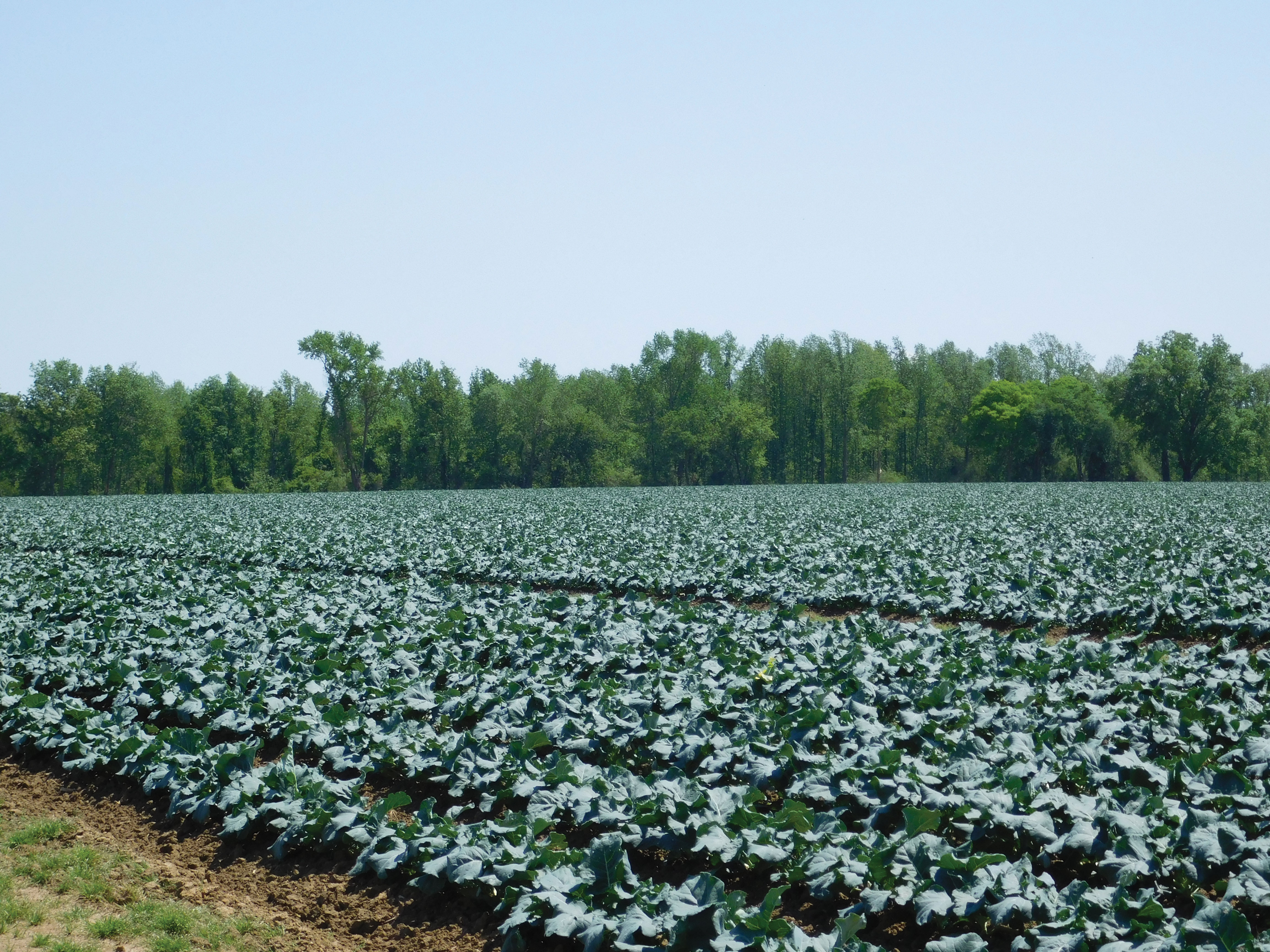 Jackson Farming Co., Autryville, N.C., is planting more sweet potato acreage according to plan because year over year, demand increases, said Matt Solana, vice president of operations.
Some spring planting was delayed because of hot and cold temperatures and rain, but crews have caught up, he said.
The company's spring broccoli is starting to size up as harvest approached in mid-May, and will run through the first week of June, he said. Fall broccoli should be available November through December.
As far as melons, Solana said, "we're planting like crazy. They're looking great, as are the transplants on watermelons, 'lopes and 'dews." 
The Autryville farm's first harvest on seedless and seeded watermelons is estimated for the last week of June, with seedless through the end of September and seeded through mid-August. Cantaloupe should run mid-June to mid-August, and honeydews the first week of July through the first week to middle of August.
Pumpkins at the company's Edenton, Ennice, Sparta and Autryville farms will be planted in July with harvest from September through mid-October.
All in all, Carolina crops are doing fine.
"North Carolina produce is on track for another good season, the quality overall so far is excellent and we're looking forward to a little bit more demand as things open up," Cardamone said. "We're on go. We're ready." 
Related content: 
Carolina Produce 
Jackson Farming buys Wayne E. Bailey
Vick Family Farms expands organics
North Carolina Sweet Potato expands marketing efforts