( The Packer Staff )
The following articles from The Packer's "A Century of Produce," were published in 1993.
As The Packer prepares to publish our 125th-anniversary edition later this year, we are posting some of the writing from previous anniversary publications.
The Innovators highlights those who made significant industry developments in The Packer's second 50 years.
Allan Corrin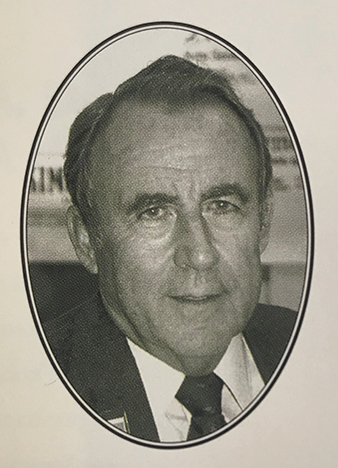 Considered the father of the Ruby Seedless red grape, Allan Corrin is recognized as an innovative marketer who developed the frozen Grape Drop and the 'Lunch Bunch" trimmed grape duster for schools and foodservice.
Corrin, of Reedley, Calif., also is known for developing red and white versions of the Black Corinth, a Red Currant specialty grape, and for his creative packaging and promotions.
In the late 1960s, Corrin reclaimed the once-discarded Ruby Seedless grape variety, which in the early 1990s accounted for about 10 percent of California table grape shipments. He used the grape to create Lunch Bunch clusters and frozen Grape Drops marketed by count in small snack tubes and the jumbo Bacchus Bunch untrimmed clusters with cane attached.
In 1989, he served a three-year term on the United Fresh Fruit and Vegetable Association's Foodservice Division Advisory Board. He received The Packer's Produce Man For All Seasons award in 1991.
In presenting the award, Bill O'Neill, editor/associate publisher of The Packer, said: "His work has increased the exposure of children and young consumers to grapes and other new produce items in the schools, hopefully encouraging their favor and capacity for fresh in their adult years."
Paul Dickman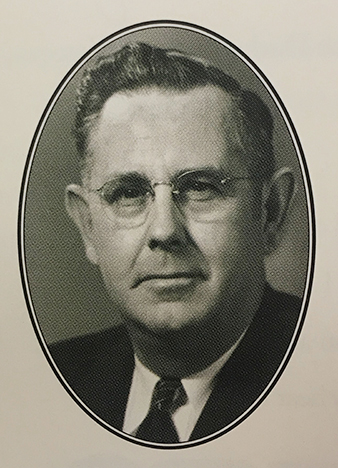 Paul Dickman, the first president of the association that later became the Produce Marketing Association, built the first tomato packing plant in Florida's Ruskin district and was the first at farm level to begin consumer tomato packing.
His first crop during the Depression was 1.5 acres of tomatoes, but he eventually became one of the largest growers in Florida, with more than 3,000 acres of tomatoes and other vegetables.
In 1928, Dickman started his farm in Ruskin after working in a sawmill and the real estate business. Working with the U.S, Department of Agriculture and the University of Florida, Dickman built the first plant to handle consumer packs of fresh vegetables at the farm level in 1946 after much innovation in machinery design and construction. He invented several other machines, the most noteworthy being a sprayer that was high enough to dear the staked tomatoes and nearly 50 feet wide to spray 16 rows of tomatoes at once.
Serving from 1949-51, Dickman was the first president and charter member of the Produce Prepackaging Association and vice president and director of the Vegetable Growers Association of America. He was president of the Florida Fruit & Vegetable Association from 1947-48, and received the FFVA's annual award for distinguished service to the industry in 1947. He also was president and general manager of The Ruskin Vegetable Distributors.
 
Related Content
A Century of Produce: Robert "Bob" Carey and Edward "Ned" Driscoll
A Century of Produce: Palmer Mendelson and Ed Zeller
A Century of Produce: Max E. Brunk and Joe Carcione