( The Packer )
The following article from The Packer's "A Century of Produce," was published in 1993.
As The Packer prepares to publish our 125th-anniversary edition later this year, we are posting some of the writing from previous anniversary publications.
100 Who Made a Difference, Foundation Builders focuses on individuals who helped shape the produce industry from its beginning.
Andrew and Stephen D'Arrigo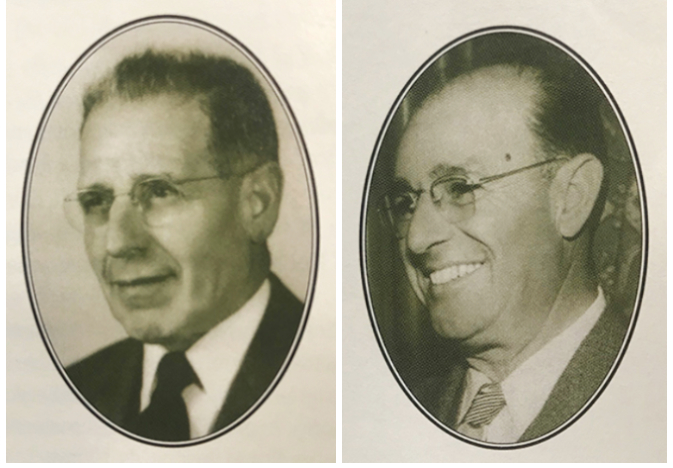 Andrew and Stephen D'Arrigo, in 1922, founded the D'Arrigo Bros. Co., which was the first to commercially grow pack broccoli in the United States. They also introduced Pascal celery to California.
The company also was first to successfully employ brand identification for its produce products.
Andrew D'Arrigo and his brother Stephen left their homeland of Messina, Italy, in 1904. After World War I, in which they fought with U.S. forces, they entered the grape juice business. Andrew remained on the East Coast while Stephen supervised shipments from the West Coast. In 1922, the business officially became the D'Arrigo Bros. Co., specializing in a variety of fruits and vegetables favored by Italian Americans.
Broccoli, a foreign commodity to U.S. consumers at the time, became their greatest hit. The brothers developed their own broccoli seed lines from seeds sent by their father in Italy. In developing their Andy Boy label, still in use on all D'Arrigo premium products in 1993, they used a photograph of Stephen's 2-year-old son.
Stephen D'Arrigo served as board chairman of the Western Growers Association in 1947. He worked with Canadian industry and government officials to try and re-establish an Arbitration Board to settle industry disputes between Canada and the United States.
In 1993, D'Arrigo Bros. was a full-service, vertically integrated produce firm farming more than 14,000 acres in California and Arizona and occupying 17 units in the New York Terminal Market. The company continues to grow on both coasts under the management of second and third generation D'Arrigo's.
Related Conent
A Century of Produce: Bruce Church and Russell Z. Eller
A Century of Produce: Samuel Fraser and Henry P. Garin