( The Packer )
The following articles from The Packer's "A Century of Produce," were published in 1993.
As The Packer prepares to publish our 125th-anniversary edition later this year, we are posting some of the writing from previous anniversary publications.
100 Who Made a Difference, Foundation Builders focuses on individuals who helped shape the produce industry from its beginning.
Clarence Kitchen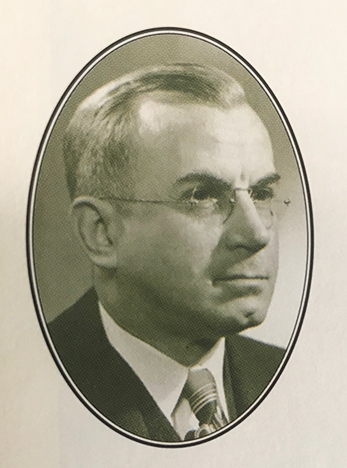 Clarence Kitchen was one of the industry's strongest advocates of the U.S. Department of Agriculture and the Perishable Agricultural Commodities Act. He was instrumental in the initial administration of PACA, as well as later amendments.
Kitchen started out as a clerk and stenographer for the USDA in 1912. He soon moved into the Bureau of Markets and Agricultural Economics.
Kitchen was head of the USDA's PACA Branch during the 1930s, the early years of the act's administration. Kitchen is credited with successfully blending the provisions of the act with trade practices to maximize benefit to the industry. Kitchen, along with succeeding PACA branch heads, Jack Dimond and Jack Gardner, was instrumental in the development of later PACA amendments -- like the PACA trust to protect produce creditors -- which were approved in the 1980s.
After his retirement from the government in 1946, Kitchen was hired by the United Fresh Fruit & Vegetable Association, where he spent 10 years as executive vice president. He was known in the industry as someone who believed in the PACA goal to promote orderly marketing and fair play in fruit and vegetable trading.
T.R. "Russ" Merrill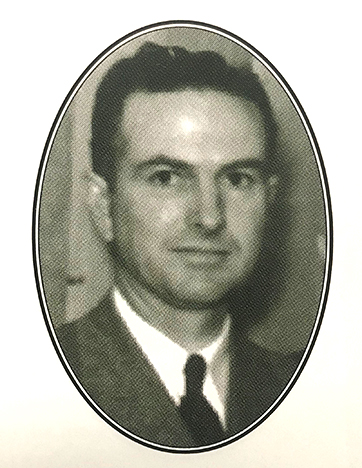 One of the original pioneers of the Salinas Valley, T.R. "Russ" Merrill -- his first name was Thomas -- helped establish Salinas as a produce capital of the world. His firm, Merrill Farms, founded in 1933, was a third-generation family owned and operated produce company offering a full range of services worldwide by 1993.
When Merrill first saw the Salinas Valley as a shipping point inspector for the U.S. Department of Agriculture, he recognized its potential. During the Great Depression, he took over a bankrupt packing business and began to build his company.
To be assured of a stable supply of produce, Merrill grew some lettuce in addition to what he purchased from other growers. Initially, there were two companies, Merrill Farms and Merrill Packing, that later merged under one title, Merrill Farms.
Merrill was a close friend and business partner with Ken Nutting, Bruce Church and Gene Harden. Together, these four men operated Growers Ice and Development Co. and were known as the four pioneers of the Salinas produce industry.
Merrill served as president of the Western Growers Association in 1946 and twice as leader of the Grower-Shipper Vegetable Association of Central California in 1939-40 and 1945-46.
After his death in 1963, his son Tom took over as president of the company, which, in 1993, farmed more than 4,000 acres from Salinas to Yuma, Ariz. Tom was president of GSVA in 1968-69; and chairman of WGA in 1990.
Related Content
A Century of Produce: Henry W. Miller Jr. and Fred Read