( The Packer Staff )
The following articles from The Packer's "A Century of Produce," were published in 1993.
As The Packer prepares to publish our 125th-anniversary edition later this year, we are posting some of the writing from previous anniversary publications.
The Innovators highlights those who made significant industry developments in The Packer's second 50 years. 
Daryl Arnold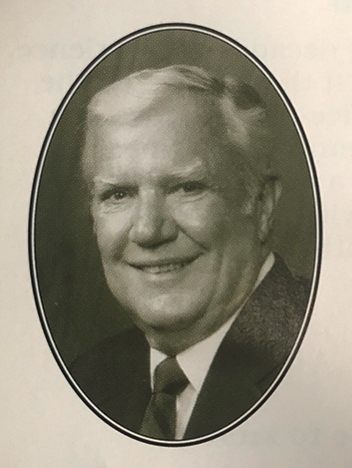 A leader in the fight against produce boycotts, Daryl Arnold built the Western Growers Association into a pre-eminent force representing 60 percent of the nation's fresh produce production. He also was a one-time ambassador to Singapore.
The Western Growers Association employed 10 people when Arnold joined in 1971. When he resigned in 1987 as chief executive officer, he had put together a staff of 200.
Arnold's produce career began as a partnership with his father in 1946. Together they farmed celery, tomatoes and other vegetables in west Los Angeles and then Ventura County.
In 1951, he formed Cee Dee Ranch Co. Nine years later he incorporated Ocean View Farms, a packing and shipping company. In 1969, he merged Ocean View with Freshpict Foods Inc., a subsidiary of Purex Corp.
For the next three years he traveled across the country in a battle against the United Farm Workers' attempt to establish a lettuce boycott. California vegetable growers chose Arnold to lead the Free Marketing Council, an organization they set up to defend themselves against the boycott. Arnold met with retailers and made media appearances in support of the growers.
Arnold joined the Western Growers Association in 1971 as executive vice president. He was named Produce Man of the Year by The Packer in 1977.
in 1987, Arnold was appointed ambassador to Singapore by President Ronald Reagan, and is believed to have had the strongest experience in agriculture of any U.S. ambassador in office.
In 1992, he returned to his eight- year-old export business, Western Orient Trading Co. Inc., in Santa Ana Heights, Calif., as chairman of the board.
Grady Auvil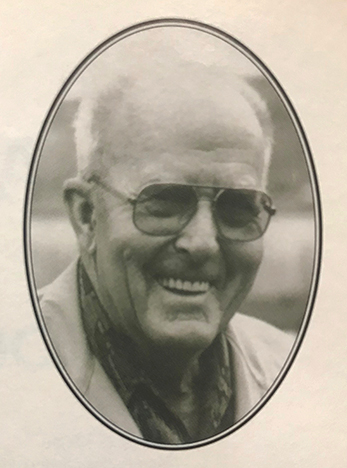 The father of the Gee Whiz Red Delicious brand and the pioneer of Washington state Granny Smith apples, Grady Auvil is known as a longtime builder and leader in the Washington State apple industry.
His influence over a 70-year period made him an integral part of the state's phenomenal marketing success.
Auvil bought his first five acres of orchards in Entiat, Wash., in 1924. Four years later, Orondo, Wash., became the permanent home for his orchards, when he and his brother bought a 22-acre plot in that area.
In 1949, Auvil began marketing his Red Delicious apples with the Gee Whiz trademark. In 1966, when most growers were skeptical of green apples, Auvil was experimenting with the Granny Smith variety and examined mature Granny Smith orchards in New Zealand. He predicted the green apple's popularity and was ready with his first commercially harvested crop in 1973. He also helped bring Gala and Fuji apples to Washington production.
Auvil's orchards survived the Great Depression as well as killing winter freezes in 1950,1964 and 1968. When the county's public urban development company built a dam and flooded his orchards in 1957, Auvil saw the relocation as an opportunity. He saw the challenge as a chance to build a new orchard with more desirable varieties and planting techniques.
By 1993, Auvil was president of the Auvil Fruit Co., which consisted of 9,600 fruit trees on 800 acres.
Related Content
A Century of Produce: Donald M. Anderson and Lester V. "Bud" Antle Jr.