( The Packer )
The following articles from The Packer's "A Century of Produce," were published in 1993.
As The Packer prepares to publish our 125th-anniversary edition later this year, we are posting some of the writing from previous anniversary publications.
The Innovators highlights those who made significant industry developments in The Packer's second 50 years. 
Donald M. Anderson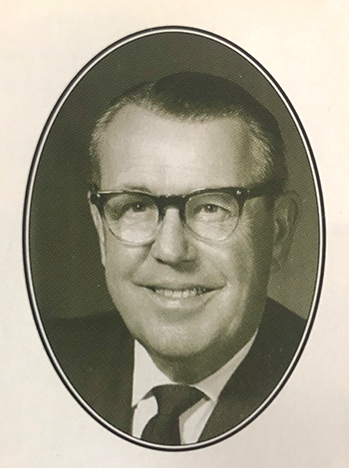 Influential Sunkist Growers Inc. leader Donald M. Anderson played a defining role in establishing the floor of leadership for the California citrus cooperative in the last third of the 20th century.
He played a key role in re-opening international markets after World War II, including opening Japan to U.S. lemons in 1964.
Anderson joined Sunkist as a fresh fruit merchandiser in 1931 and was chief executive officer of the cooperative from 1965 until his retirement in 1971. He actively promoted a Sunkist leadership program to educate the company's young, up-and-coming leaders — a program credited with having a major effect on the strong leadership style of each of his six successors.
Known as a leader who was unafraid to make bold and controversial decisions, Anderson in 1970 oversaw Sunkist's move out of downtown Los Angeles into its Sherman Oaks headquarters.
His tenure as Sunkist CEO was marked by progress in research and development as the industry combatted harvest labor shortages and increasing production costs.
Anderson was an "affable, charming" presence in the industry, contemporaries said. Additional leadership roles included being on the board of the United Fresh Fruit and Vegetable Association and being a director for the National Council of Farmer Cooperatives. He lived in retirement in Southern California until his death in 1989 at 81.
Lester V. "Bud" Antle Jr.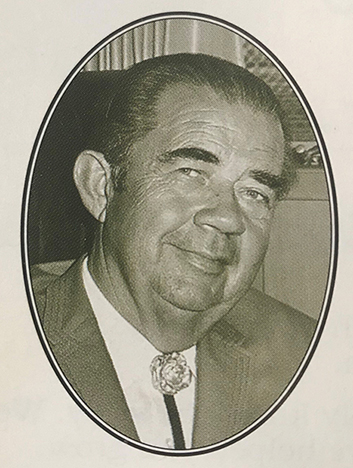 Lester V. "Bud" Antle's company, incorporated as Bud Antle Inc. in 1961, was responsible for a lot of firsts in the Salinas Valley. Bud was the first local produce firm to field pack lettuce, celery, cauliflower and broccoli. In the early 1950s, Bud began to use vacuum cooling and was the first to use corrugated cardboard cartons for packing vegetables.
Later the company became the first major grower/shipper operation in the Salinas Valley to recognize a union, signing a contract with the Teamsters in 1961.
Through innovations like carton-packing and field-packing of lettuce, Antle built the firm he started in the 1940s into an international force in produce.
In 1960, Antle worked with the U.S. Department of Agriculture to test and develop machinery and techniques to package lettuce in the field. He established market acceptability of prepackaged lettuce by consistently promoting its sale in terminal markets and to chain store organizations.
Bud Antle Inc. was purchased in 1978 by Castle and Cooke Inc., making it part of the Dole Food group.
However, in 1952, Antle also had partnered with the Tanimura family. The Tanimuras did the growing while Antle marketed the product. In 1982, that partnership officially became Tanimura & Antle, run by Antle's son Robert and his grandsons Rick and Mike.
Antle received The Packer's Packaging and Marketing Man of the Year award in 1969.