( The Packer Staff )
The following articles from The Packer's "A Century of Produce," were published in 1993.
As The Packer prepares to publish our 125th-anniversary edition later this year, we are posting some of the writing from previous anniversary publications.
The Innovators highlights those who made significant industry developments in The Packer's second 50 years.
Frieda Caplan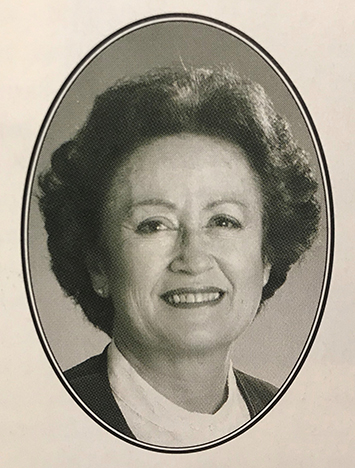 Considered the "queen of specialty produce," Frieda Caplan introduced Americans to more than 200 uncommon products and began a successful campaign that turned the little-known Chinese gooseberry into the mainstream kiwifruit.
Caplan founded and became chairman of the board of Los Angeles- based Frieda's Inc. She generally is recognized as a pioneering woman in the industry and was the second woman to serve as an officer and director for the Produce Marketing Association.
Her career began in 1957 as a clerk for Giumarra Bros. In 1962, under a purple awning at the Los Angeles Union Terminal Inc. (the Seventh Street Market) in Los Angeles, Caplan opened Produce Specialties Inc., specializing in mushrooms. Purple became her trademark. Later the company's name was changed to Frieda's Finest/Produce Specialties Inc and then to Frieda's Inc., carrying more than 300 products in 1993.
It was 1962 when Caplan took on the Chinese gooseberry, which had been renamed the kiwifruit. Through a skillful public relations campaign and her own persuasive skills, she launched the kiwifruit on a national scale.
Caplan was chosen 1970 Produce Man of the Year by the Fresh Produce Council and Produce Marketer of the Year in 1979 by The Packer.
Caplan, remaining active in the firm in 1993, led the search for new products and supported growers in the Middle East and in Third World countries to fight hunger.
Caplan's daughter, Karen, followed her as president of Frieda's Inc.
Minnie Grace Johnston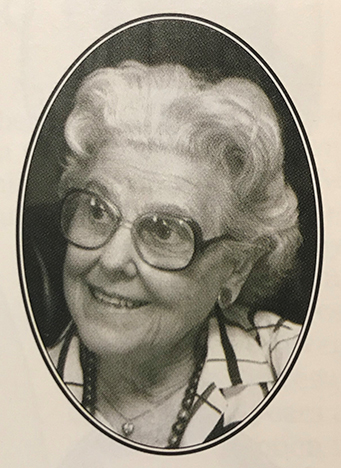 Alter her husband, William Robert Johnston, founder of Johnston Brokerage Co. Inc., died in 1937, Minnie Grace Johnston took over the business and built a reputation for competence, fairness and prompt pay. Her stint at the helm of this company came at a time when it was unusual for women to be in any business, and practically unheard of in the produce business.
Her reputation earned her company in Paducah, Ky., a four-star rating in The Red Book, a rating that continued into the 1990s.
Although she had no previous experience, she began buying produce from all sections of the country and selling carlots to wholesalers in the four-state area of western Kentucky, southern Illinois, western Tennessee and southeast Missouri.
She had to overcome the skepticism of both shippers and buyers who were not used to doing business with women, and she soon gained their respect.
For many years Johnston Brokerage was a one "man" business but as her sons grew older they entered the business full time. By the early 1980s, the company had grown to more than 25 employees with a warehouse, coolers, and the other characteristics of what in a large city would be considered a terminal market receiver.
Johnston and her sons, who begun taking over the company in the late 1970s chose to dose the firm's doors in 1993.
Sybil Henderson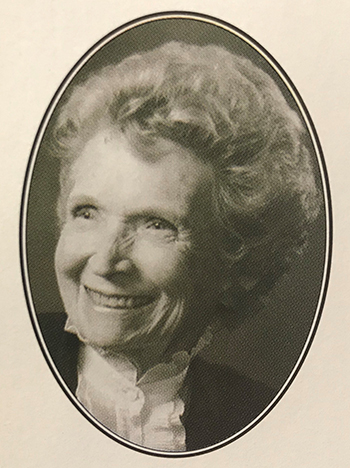 Sybil Henderson was considered an elegant and eloquent advocate who helped fresh produce sales — most notably exotic items — blossom at retail.
She was an early pioneer of education at point-of-sale. The best example: A series of pocket-sized cookbooks sold in the produce department. These were printed by her company, Henderson Associates, Hollywood, Calif.
Henderson also is known for her "ABCs of Specialty Produce Merchandising," a card file system of 126 specialty items that educated both produce clerks and customers. On one side of each card, storage, availability and handling instructions were listed for the clerk; on the flip side were selection and preparation tips for the shopper. She incorporated the same kind of information on price cards, too.
Earlier in her career, Henderson served as a consultant to the mushroom 
and papaya industries. In 1962, she worked with the Southern California Mushroom Growers Association to provide point-of-sale materials, recipe folders and photographs for newspaper food sections. From that alliance came her first cookbook, the Fresh Mushroom Cookbook.
The book helped fresh mushroom sales skyrocket. In less than five years, all mushrooms grown in Southern California were being sold fresh; previously, 70 percent of the mushrooms were sold canned.
Henderson worked the same magic for papayas. Contracted in 1959 by the fruit shippers of Hawaii, she helped greatly reduce fruit loss and increased movement by creating an air freight program with Pan American Airlines.
Henderson died in 1988.
Related Content
A Century of Produce: Joseph Brennan, Allen Brock and Joe Brownlow