( The Packer )
The following articles from The Packer's "A Century of Produce," were published in 1993.
As The Packer prepares to publish our 125th-anniversary edition later this year, we are posting some of the writing from previous anniversary publications.
100 Who Made a Difference, Foundation Builders focuses on individuals who helped shape the produce industry from its beginning.
John Shary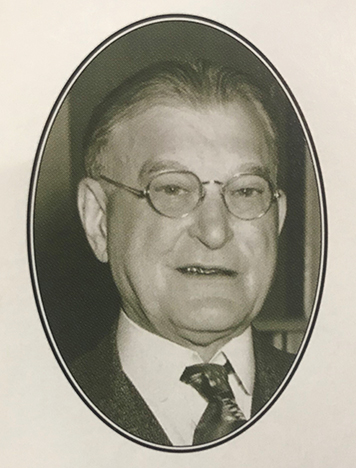 Though citrus plantings in Texas' Lower Rio Grande Valley can be traced back to the 1880s, it was the efforts of John Shary in the 1910s and 1920s that sparked the Texas citrus industry.
Shary developed thousands of acres in southern Texas, recruited investors from cities in the North and Midwest, and united growers under a marketing cooperative. Through these efforts and the creation of the successful TexaSweet label, still in use, Shary became known as the "father of the Texas citrus industry."
Born in 1872 in Nebraska, Shary became a pharmacist at 18 and a traveling salesman in his early 20s. In his travels, he became interested in Texas and started developing land there. He developed thousands of acres in the Corpus Christi area, then came to the Lower Rio Grande Valley, where he planted citrus groves, particularly grapefruit. In 1917 he built his permanent home at "Sharyland" near Mission.
In 1915, he planted his first commercial grove -- about 300 acres -- and organized a company to supply irrigation.
As shipments from Texas grew, Shary consulted with experts from California to bring order to the fledgling industry. Disappointed by the first returns on citrus shipments, he set out to make marketing, not production, his first priority.
He formed the Texas Citrus Fruit Growers Exchange in 1923, built packinghouses from Mission to Brownsville and coined the name TexaSweet.
In 1945, Shary died and was buried in a grove of ebony trees near his home at Sharyland.
Charles Collins Teague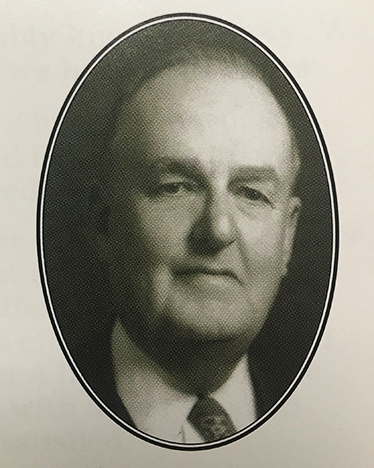 As a prominent leader in California's agriculture cooperative movement, Charles Collins Teague is regarded as a key figure in the development of cooperative marketing. He was a long-time president of the California Fruit Growers Exchange, which became Sunkist Growers Inc. He also helped organize the California Walnut Growers Association.
Teague was born in Maine in 1873, but spent his teenage years in Kansas. He moved with his family to California in 1893, where he began his citrus career pruning windbreaks for $1 a day plus board in California's Ventura County.
Teague soon began farming on his own, and at the age of 24 became manager of Limoneira Farms. He served in this position for 49 years. Teague was a marketer as well as a farmer. According to his colleagues, Teague often spoke of cooperation among producers as the only practical answer to farmers' marketing problems.
In 1911, Teague was elected to the board of the California Fruit Growers Exchange and became president in 1920. He helped organize the California Walnut Growers Association in 1912 and served as its president for 30 years. He was also president of the Agricultural Council of California for 25 years.
Teague served on the Federal Farm Board in 1929 under President Hoover. In 1983 he was inducted into the National Cooperative Hall of Fame by the Cooperative League of the USA.
Fred H. Vahlsing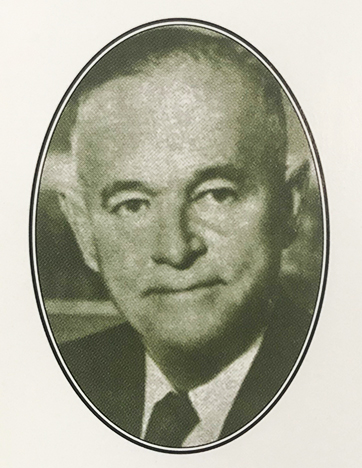 Fred H. Vahlsing was the Texas trendsetter for packing and shipping in the Rio Grande Valley.
His packing shed once was the largest operation of its kind in the country by volume. At a time when the valley was known primarily for carrots, cabbage and beets, Vahlsing introduced several mixed vegetables in the late 1920s. His innovative techniques went beyond growing and into packaging.
In 1928, when most Northern shippers were using 150- and 155-pound bags to ship potatoes, Vahlsing introduced the efficient 100-pound bag. After his lead, the 100-pound bag began to be the standard potato container. In 1926, Vahlsing was the first to ship onions from Texas in 50-pound woven paper sacks. Two years later the paper sack was the Texas onion shipping container of preference, driving the old crate off the market.
Vahlsing began his produce career as a young boy in New York in 1908, with a cellar for an office, a push cart and a horse and wagon. Ten years later he had a branch office. In 1920, a business trip to buy a carload of carrots took him to Texas. Four years later he left New York to begin a commercial growing and shipping business in the lower Rio Grande Valley. He began with 300 acres of leased land in 1924. By 1943, Vahlsing plantings covered 20,000 acres with 25 varieties of vegetables.
Vahlsing died in 1969 at 79. He was director and president of Vahlsing Inc. at the time of his death.
Related Content
A Century of Produce: Henry W. Miller Jr. and Fred Read