( The Packer Staff )
The following articles from The Packer's "A Century of Produce," were published in 1993.
As The Packer prepares to publish our 125th-anniversary edition later this year, we are posting some of the writing from previous anniversary publications.
The Innovators highlights those who made significant industry developments in The Packer's second 50 years.
Max E. Brunk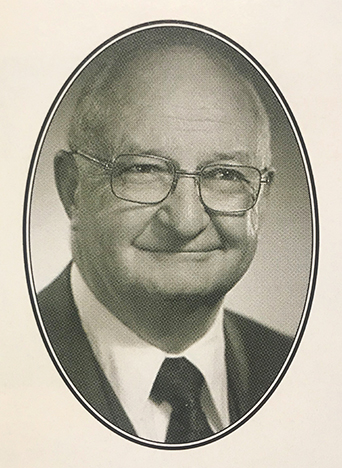 Marketing guru Dr. Max E. Brunk combined his interests in education and produce to become a leading force in marketing through research and public service.
In 35 years with Cornell University in Ithaca, N.Y., Brunk directed more than 100 marketing studies resulting in advanced degrees for Cornell University students. He worked most closely with the fruit industry of central and western New York.
Brunk's intense marketing efForts resulted in the development of the polyethylene bag for produce and bakery use. He also acted as a link between the produce industry and many committees whose decisions benefited the industry. Brunk was a charter member of the International Apple Institute's Marketing Clinic.
At his retirement in 1983, Brunk was presented with the first Golden Apple Award by the Western New York Apple Growers Association. The association, along with the New York Cherry Growers Association, established the Max E. Brunk Scholarship to assist Cornell graduate students conducting fruit marketing research. The Packer named Brunk the 1982 Apple Man of the Year.
Brunk advised producers in a 1983 Packer article that: "The important thing in the future is to learn more about your customer... Customers change constantly ... If you want to enhance the price, do something about the buyer, whether it be the retailer, wholesaler or consumer."
Joe Carcione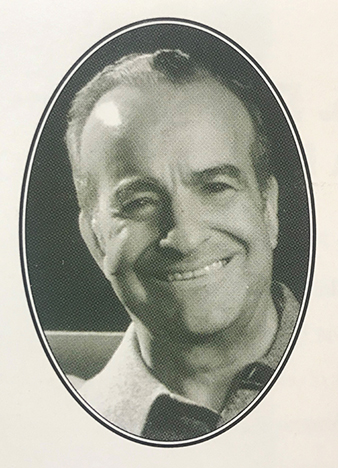 The "Greengrocer," as he was known throughout the produce industry, Joe Carcione was famous for his candid 90-second, syndicated television segments that aired on 36 stations across the country.
In the segments, which he produced for 14 years in the 1970s and 1980s, Carcione would introduce items about to come onto the retail market and what to expect of them in terms of quality. While some in the industry occasionally were upset at his quality assessments, he always maintained his goal was to educate consumers and increase produce consumption.
Before entering the world of television and radio, Carcione got his start in the produce industry after high school at his father's produce market. Eventually he went on to own Best Produce Co., in South San Francisco, Calif., which was renamed Carcione's Fresh Produce Co. Inc., after he died in 1989.
Carcione began his broadcasting career in 1967 after making advertisements for his company. Eventually he was asked to present unpaid grocer segments on KCBS in San Francisco. By 1974, he was asked to do paid spots on television. At his peak, Carcione reached 10 million people via radio and television and wrote three newspaper columns per week, which helped him earn $500,000 a year.
He attributed his success with consumers to his sincerity, saying, "I'm 
going to tell the truth... There's no other way."
Related Content
A Century of Produce: Frieda Caplan, Minnie Johnston & Sybil Henderson
A Century of Produce: Joseph Brennan, Allen Brock and Joe Brownlow