The transition from mom-and-pop stores to supermarkets and chain stores in the 1930s-40s gave consumers power—the power of choice. Instead of a clerk choosing items for them from behind a counter, shoppers could make their own selections. While this seems like a completely mundane point in today's world, this change drove the produce industry—and all food marketers—to invest in advertising and promotions.
Ads Drive Business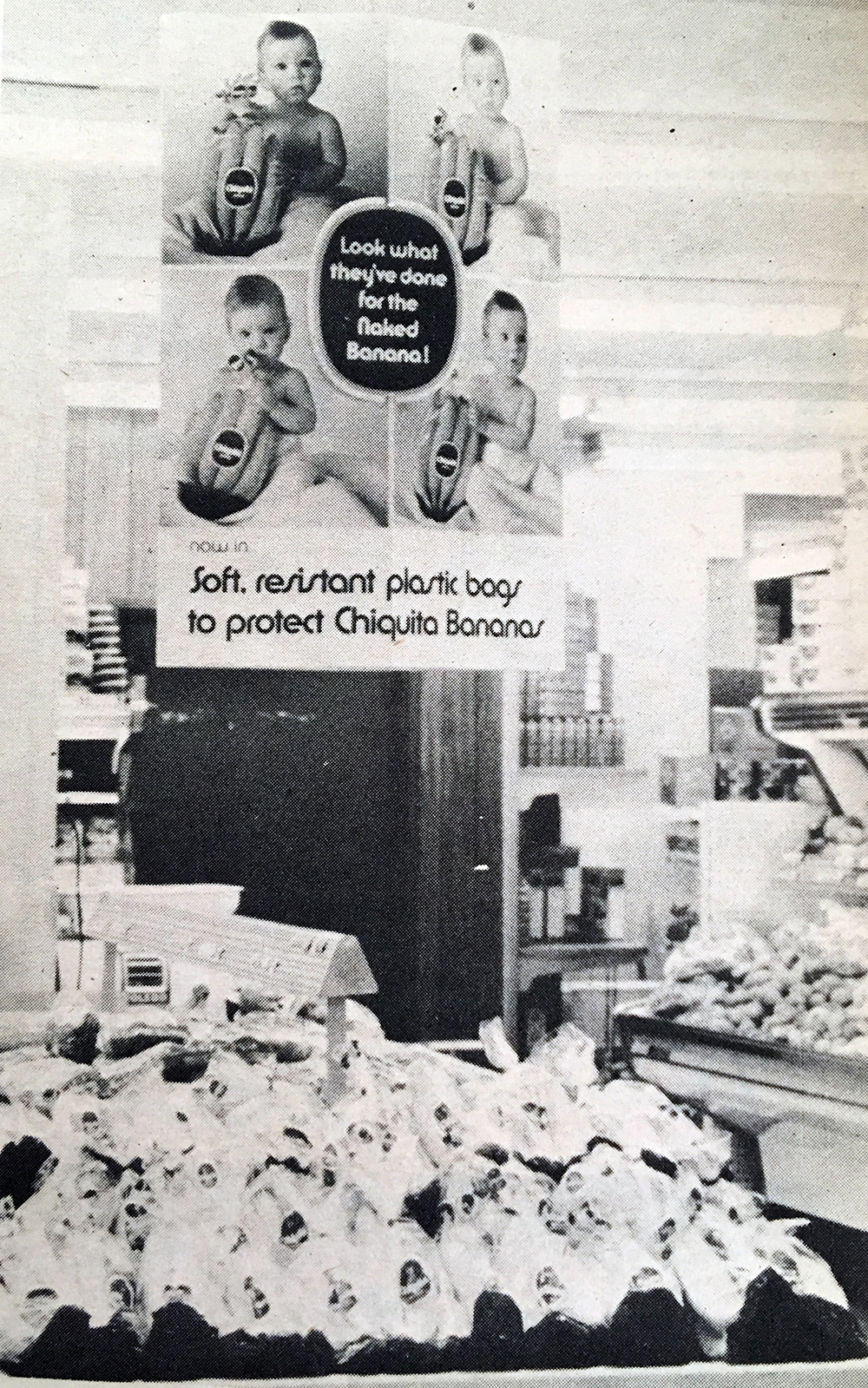 When Michael Cullen, founder of the modern-day supermarket, first envisioned his ideal grocery store concept, a big part of his planned success revolved around wowing consumers with advertising and promoting hot prices.
When Cullen opened King Kullen Grocery Co. in 1930, massive two-page spreads in New York City newspapers captured consumers' attention immediately.
"Columns of brand names and prices were capped with screaming boldface banner headlines. KING KULLEN, WORLD'S GREATEST PRICE WRECKER, the tag lines declared …" noted author Zim Zimmerman in The Super Market. "It was fantastic, unorthodox, contrary to what any experienced advertising man would have considered good copy, but it caught the attention of the people around Long Island."
Promotion and advertising efforts were also stimulated by society's newest invention—the television. This tube reached out into the communities and into consumers' living rooms, forming a connection not previously possible. 
Savvy produce marketers took advantage of this prime opportunity—the ability to promote their products.
In the 1950s, the United Fresh Fruit & Vegetable Association took to the airwaves with messages about the positive attributes of fruits and vegetables. For instance, in 1955 consumers might've tuned in to NBC's "Home Show" to see food commentators talk about and showcase recipes—like one episode featuring 17 strawberry dishes. (It would be another decade before television's black-and-white images would turn to color and fully showcase produce's allure, but pictures were worth a thousand words in this era.) In 1953, the UFFVA launched the Fresh for Health program, a consumer information and promotion program designed to make shoppers aware of the benefits of fresh fruits and vegetables.
Bringing Bananas to Life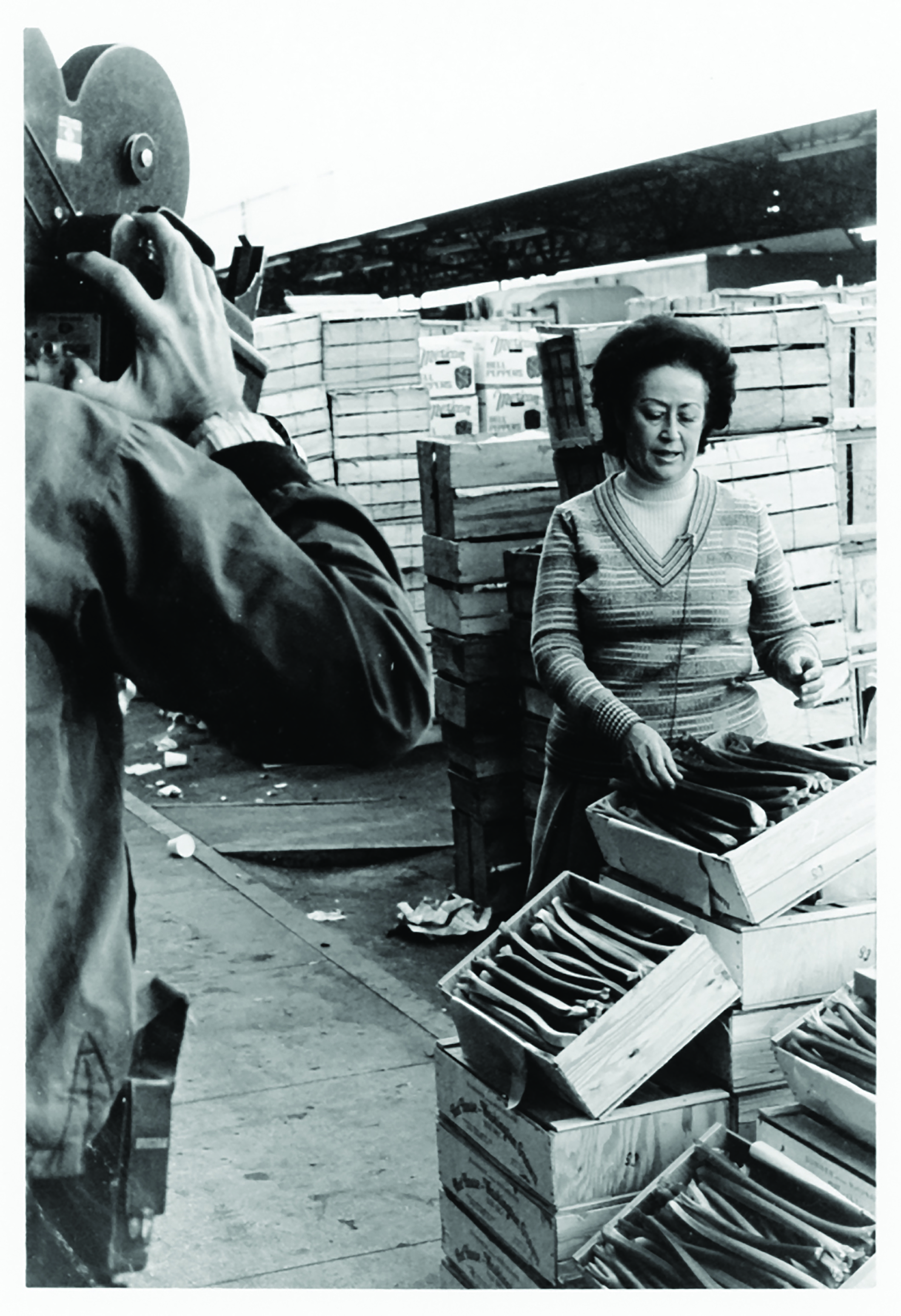 A bright, animated banana would be all the produce world would need to discover the power of promotion. 
Still one of the most recognized brands in the world, Miss Chiquita danced her way onto the scene in 1944, giving an instant personality to bananas marketed by United Fruit Co. Her animated, educational message in 1947 taught consumers how to tell when the fruit was ripe, how to use it ("you can put them in a salad … you can put them in a pie …") and warning people not to refrigerate them. 
Add to that the ad's catchy jingle "I'm a Chiquita banana and I've come to say … bananas have to ripen in a certain way …" and the campaign had all the makings of a masterpiece. In fact, the song itself became an American jukebox sensation. "At its peak, it was being played on radio 376 times a day in the United States," The Packer reported.
Actresses portraying Miss Chiquita made live appearances in the mid-1940s, and the iconic figure would later appear in several movies, further solidifying the brand and helping consumers to see her as a real person.
Capitalizing on the success of Miss Chiquita, United Fruit began adding promotional stickers to its bananas with the "Chiquita" name on them, and it hired live models to portray the "First Lady of Fruit." The company trademarked the name in 1947.
For the first time on a grand scale, the produce industry began to see how branding could help move product.
"By 1966, one study showed that more than 80% of consumers were aware of the Chiquita brand banana, and 72% thought that the product looked better than other bananas in the store."

— The Packer's 100 Years of Produce: Remembering the 1960s.
A likeness of Miss Chiquita has appeared on fruit labels since 1963, and the name was so easily recognized worldwide that United Fruit changed its name to Chiquita Brands Inc. in 1970. 
In 2019—the advertising icon's 75th birthday—Miss Chiquita was honored as one of the "most enduring brand symbols" in part because of the connection the brand has to consumers. Banana handlers have Chiquita to thank, at least in part, for the continued success of this tropical fruit. Bananas have been the No. 1 item in the produce department for generations.