Talia Shandler of SGS Produce explains Emmy-nominated 'LA Foodways'
Talia Shandler of SGS Produce and Amy Sowder of The Packer discuss the sustainability issues explored in Emmy -nominated "LA Foodways." ( Amy Sowder )

To find the latest news and resources related to conservation agriculture and sustainable food systems, visit AgWeb.com/ACAM.
---
Food waste and hunger are entangled problems with a common solution, Talia Shandler of Los Angeles-based Shapiro, Gilman & Shandler Co. (SGS Produce) said about the message in the Emmy-nominated "LA Foodways" documentary.
"I mean, everyone's been seeing these videos of potato farmers tossing so much product. The documentary goes into the infrastructure of getting this product out," said Shandler, who is featured in the film. "It's a logistics and a distribution problem."
The documentary was nominated for the 72nd Annual Los Angeles Area Emmy Awards in the Education-Information category.
The award will be presented virtually at 7 p.m. Pacific Daylight Time, July 18, on emmys.com.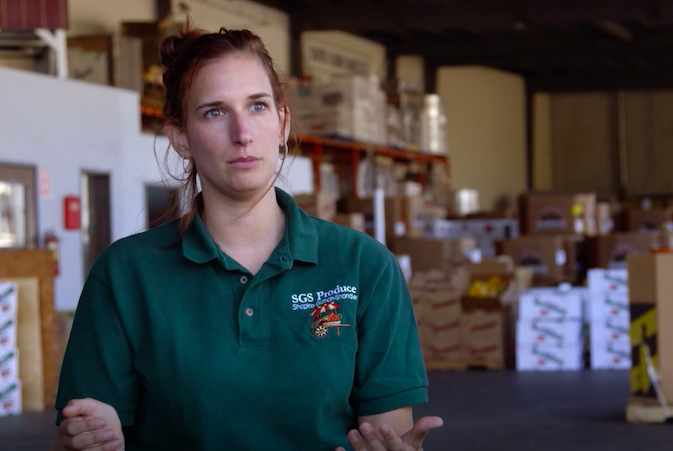 Directed by Raphael Sbarge, the almost 57-minute documentary delves into the agricultural roots of Los Angeles and how it became the metropolis it is today. Then the film connects the problems of food waste at the grower and wholesale levels with the rising number of people with food insecurity — even more severe today, since the fallout of the COVID-19 pandemic.
"We're definitely seeing more (homelessness and hunger) with COVID, and I think it's more and more relevant for how we distribute produce to people who need it," Shandler said. "Other cities are going to find themselves in the same situation."
The domino effect of the new coronavirus has caused the U.S. unemployment rate to skyrocket to almost 15% in April, settling to about 11% in June, which is still more than 7% higher than pre-pandemic levels, according to the U.S. Department of Labor.
A family-owned business since 1907, SGS Produce is a full-line wholesale produce distributor, operating just outside the Los Angeles Wholesale Produce Market. Shandler handles apple, cherry and citrus sales and is chief operations officer, representing the company's fourth or fifth generation, depending how it's counted.
"There's actually more demand than ever for the redistribution of product, for making sure that the product that wouldn't necessarily be sold in stores gets to someone who can use it rather quickly," Shandler said.
Also edited into four short episodes, film explores the different ways local organizations are collaborating to protect the region's agricultural future and identify environmentally friendly solutions.
One such organization is Food Forward, which began amid the 2009 recession.
The group's Wholesale Recovery program started in 2014, taking viable produce that would otherwise end up wasted and delivering it in large quantity to agencies that then break it down.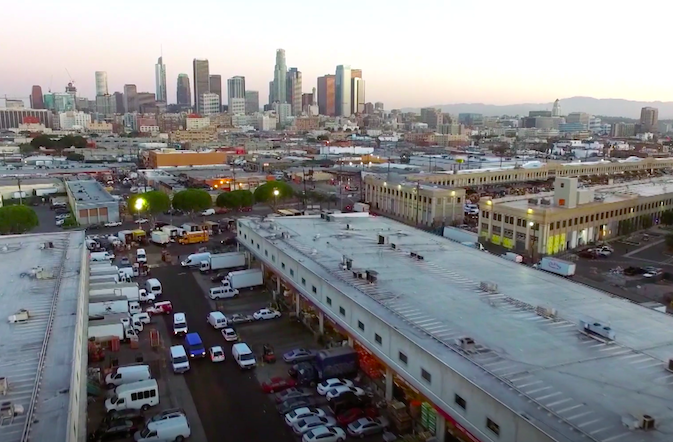 According to the film, 40 million pounds of produce is projected to be delivered by Food Forward in 2020, more than double the 18.4 million pounds in 2017 and 100,771 pounds in 2009.
Food Forward is one of the organizations that SGS Produce calls to redistribute the food that retailers and foodservice companies can't use.
Related news: 
Seeking a sustainability benchmark