Jesse Appelman (left) and Ashley Nickle talk about leadership changes at Fair Trade USA, the work the company has been doing during the pandemic, and its recent addition to Walmart's list of accepted third-party certifiers. ( The Packer )
Nathalie Marin-Gest and Jesse Appelman have moved into new roles at Fair Trade USA.
Marin-Gest, who led the produce and floral team — which is now the fresh goods team with the addition of seafood — has joined the organization's leadership group and is now leading its producer services team.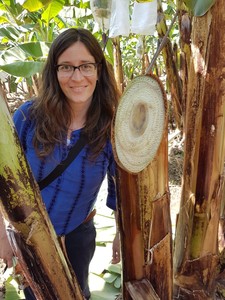 "We work across the supply chain; we support the producers with the certification, and then we support the commercial side of the supply chain as well, working closely with those shippers and brands and retailers and distributors, so Nathalie has been on the commercial side leading this fresh goods team, and she's now going to be moving back over to the producer services team, which is actually where she got her start at Fair Trade USA," said Appelman, who is succeeding Marin-Gest as the leader for the fresh goods team.
"She worked supporting our growers in the early days, helping certify some of our first growers in Mexico in the program, so she has deep experience there and deep passion there, so it's going to be a great move for her and a great thing for the organization," Appelman said.
Appelman has worked closely with Marin-Gest on the produce team, which has been his area of focus since he started with Fair Trade USA six years ago.
"I've been working really closely with a lot of our top partners in the industry, a lot of retailers, and I'm just so excited to be in a position to lead this work going forward and to make sure that we keep strengthening our program and delivering that really important impact for farmworkers and growers and that value to brands and retailers," Appelman said.