Holthouse Farms staff and others check out supplies for orders placed online with the company during the COVID-19 pandemic. ( Photos courtesy Holthouse Farms )
When the state of Ohio shut down all restaurants and bars on March 15 with the words: "This is the real thing; this is not a drill," Kirk Holthouse realized he had a big problem. 
Some 3,000 packs of red beets, carrots, radishes, escarole, green cabbage and napa stacked in his warehouse for foodservice customers were suddenly homeless.
"It came at a time when grocery stores were running short of product and there was a lot of hoarding," said Holthouse, co-owner of Willard-based Holthouse Farms Inc. in central Ohio.
"We put a message on Facebook letting people know we had all this stuff and they started coming in."
The new customers were soon asking if he carried other items, from onions and berries to pineapple. His online list grew quickly from five to 70 items, all sold by the case or bag. 
Then seniors called to say they couldn't possibly use a full case of cabbage or zucchini, so he began breaking them into smaller packs, then offering mixed boxes of 10-12 different vegetables and five to six varieties of fruit.
With each Facebook update, the online business grew. 
"I initially had 400 Facebook friends but soon had 1,200 followers," he said.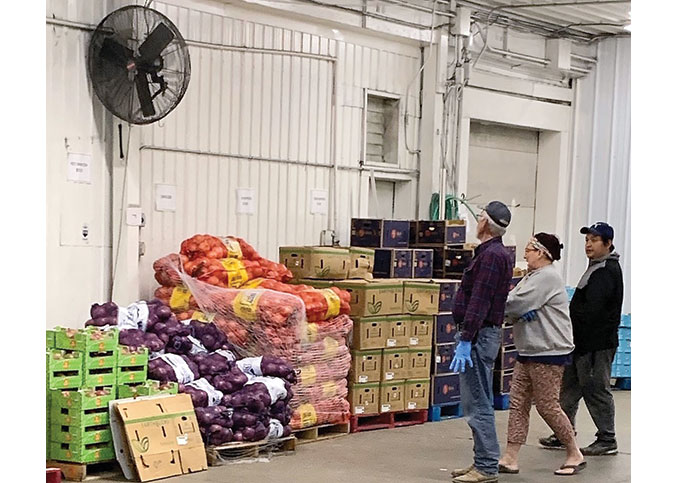 "They'd tell their relatives and people started coming from a 60-mile radius, from Cleveland, Columbus, Toledo. They'd buy enough for a week and split it among multiple families."
As orders poured in, he needed staff to man the phones, handle the repacking and take orders to vehicles. 
"The real blessing of it," he said, "is that we were able to keep about 20 people employed we would've otherwise had to lay off." 
The farm also got assistance from the government's Payment Protection Program loan. 
Between the many texts, calls and in-person pickups, Holthouse said he formed a strong bond with customers within his community and further afield.  
Two months later, business slowed considerably as local supermarkets began to fully re-open and people became less anxious about shopping in them.  
Holthouse has now turned his attention back to his own crops and serving the foodservice accounts that are slowly starting to return. But he hasn't forgotten the success of his COVID-inspired enterprise. 
"Maybe in November when things start to get slow we can fire it up again," he said. 
Related content:
Weather delays Ohio vegetables, but growers optimistic
Organic growing in Ohio
Holthouse Farms moves into new office