( John Vena Specialty Produce )
Philadelphia-based John Vena Specialty Produce is making this year count ­— after all, it's the company's 100th anniversary year.
Founded in 1919, the family-owned wholesaler, importer and distributor unveiled a new logo and plans to present a new website this fall, according to a news release. 
This is the sixth logo as the company has evolved over the last century.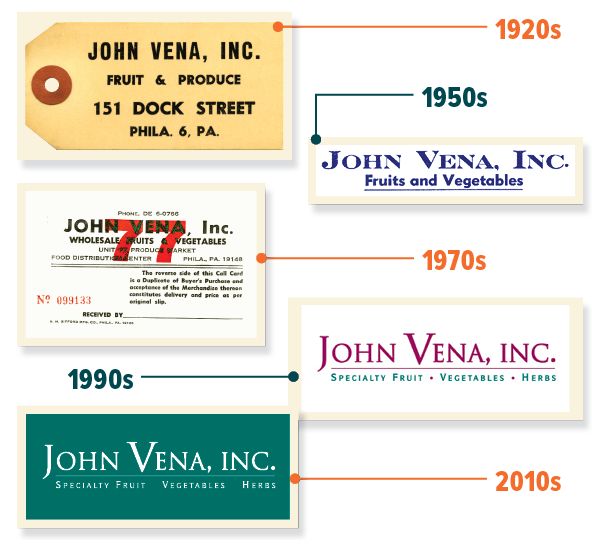 Also, staff members have been strategizing about how to retool the company mission, updating it to better reflect today's needs without losing the core values put in place from the start.
From its home at the Philadelphia Wholesale Produce Market, John Vena offers services including split-case programs, custom packing, private label, custom ripening, logistics and FOB sales.
Related news: