Temecula, Calif.-based Eco Farms received its first Peruvian fruit in late April, but significant volume will be available in the marketplace from early June into August, says Gahl Crane, sales director. ( Courtesy Eco Farms )
Peruvian growers are expected to export 200 million pounds of avocados to the U.S. this year, according to the Peruvian Avocado Commission.
"Avocados are off the charts, and the only thing I can attribute it to is not only people's love for what is now the United States' favorite superfood but also to the fact that the avocado has become a new comfort food," said Xavier Equihua, the commission's president and CEO.
The season is getting underway a little later than usual, with significant volume available by mid-June, but product should be available until late September.
Riverside, Calif.-based Index Fresh Inc. expected to receive its first Peruvian avocados around May 29, said Giovanni Cavaletto, vice president of sourcing. Quality should be good, he said.
Peruvian avocados have a minimum 23% dry matter, which exceeds the 20.8% California minimum dry matter requirement for hass avocados, he said.
Demand had been fluctuating from heavy at the start of the coronavirus quarantines to lighter as consumers spaced out their shopping trips, visiting their supermarkets every seven to 10 days versus every two or three days prior to the pandemic, he said.
Meanwhile, the company's foodservice demand dropped about 90% around Easter, Cavaletto said. But a new pattern seemed to be emerging by early May.
"Retail demand has kind of normalized or been a little bit higher than normal," he said. 
Avocados apparently have become "an essential part of people's weekly buying habits," Cavaletto said.
And foodservice sales at Index Fresh had risen to 50%-60% of pre-COVID-19 levels.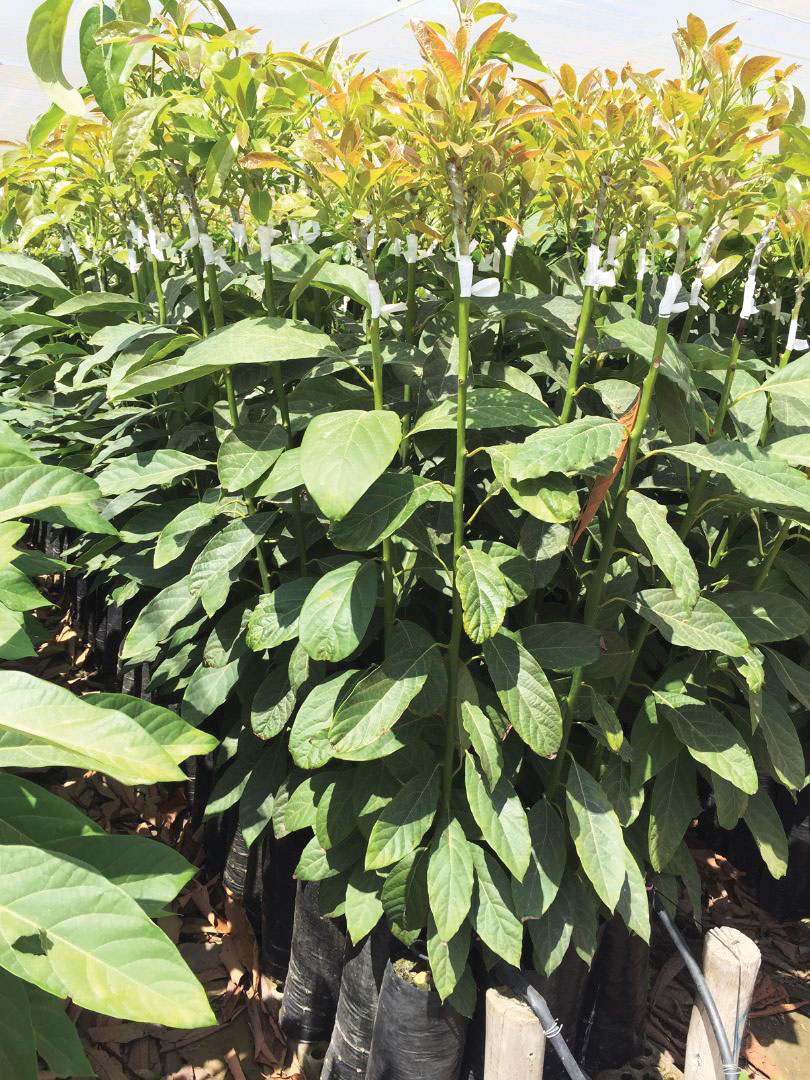 Eden Prairie, Minn.-based Robinson Fresh received its first U.S. arrivals of Peruvian avocados on May 3, about the same time as last year, said Allan Acosta, general manager of the tropical category.
"Fruit size at the start of the season has been peaking on 40s, 48s and 60s, and quality has been very good," he said. 
"We anticipate fruit to size up, and the maturity of the avocados to increase as we move further along into the season."
He expects the company's volume to be higher this year than last.
"Our 2019 Peruvian season was a success, and our customers have plans to increase volume with us this year," he said.
Santa Paula, Calif.-based Calavo Growers Inc. should see its first arrivals June 15-21, said Rob Wedin, vice president of sales and marketing.
He expected quality to be similar to last year.
"It's really good-looking fruit, as long as when it goes to retail, it's got good maturity," he said.
Calavo will have fewer No. 2-grade avocados from Peru this year, Wedin said. Most of its Peruvian fruit will be large, No. 1 grade.
About 40% of the avocados that Calavo will receive from Peru will size 32 and larger, he said, which are well suited for foodservice. Retailers typically buy 36s and smaller.
Peruvian avocado volume at Oxnard, Calif.-based Mission Produce Inc. should be up slightly compared to last year, said Ross Wileman, senior vice president of sales and marketing.
First arrivals were expected in the U.S. the first or second week of June.
As for the quality: "So far, so good," he said May 6.
There are a couple of reasons why a Peruvian program is important, Wileman said.
By diversifying its sourcing, Mission, which has a packing operation in Peru, is not reliant on any one country for avocados, he said.
And Peru fills in well as Mexico's crop winds down for the summer.
McDaniel Fruit Co., Fallbrook, Calif., was working to prepare for the Peruvian import season in early May, said Rankin McDaniel, president.
"We will be bringing in a substantial amount of Peruvian fruit," he said.
But he added that could change if there is a second round of coronavirus infections after businesses start to reopen, resulting in a second shutdown mandate.
The company's first fruit of the season arrived the week of May 11.
McDaniel expected the Peruvian fruit to be good quality because he waited for the avocados to reach a maturity level consistent with the California and Mexico fruit already in the U.S. marketplace. 
Related content:
Peruvian avocado industry responds to pandemic; prepares exports
Peru finishes U.S. avocado season with gains
Peru provides summer volume