A squash harvest at Torrey Farms. ( Courtesy Torrey Farms )
Jason Turek maneuvered his 16-row acorn squash planter across the dry field in late June, as he talked about the growing season in New York state.
Like many growers in farm-laden upstate New York, Turek Farms, King Ferry, N.Y., has experienced a cool, dry spring and dry June.
But a few approaching rains, plus vigilant irrigation, may have solved those snags in the growing season.
"We are normally pretty well blessed with water in the Northeast, but it's certainly been the driest June on record," Turek said. "But if you call me back a month from now, I'll tell you it's way too wet."
A stormy, volatile market due to the COVID-19 pandemic has influenced many New York growers to stay conservative this year with their planting and initiatives. 
"We were kind of nervous about how things are going to go, so we were going to cut our program back a little bit, but the weather did that for us," Turek said. 
Turek Farms converted some of its vegetable acres into grain crops this year. 
"With the uncertainty of what's going on, we've shifted. We felt it was best with what was going on," he said.
Sweet corn is Turek's biggest crop, which means most of the family company's customers are from retailers rather than foodservice. The company also grows and sells cabbage, Brussels sprouts, broccoli, summer and winter squash, pumpkins and cauliflower.
Cabbage and summer squash should be ready to harvest in mid-July. Sweet corn should be ready the first few days in August, which is about 10-14 days later than usual, he said.
Winter squash, broccoli and pumpkins seem to be on schedule, with all pumpkins planted by the end of June.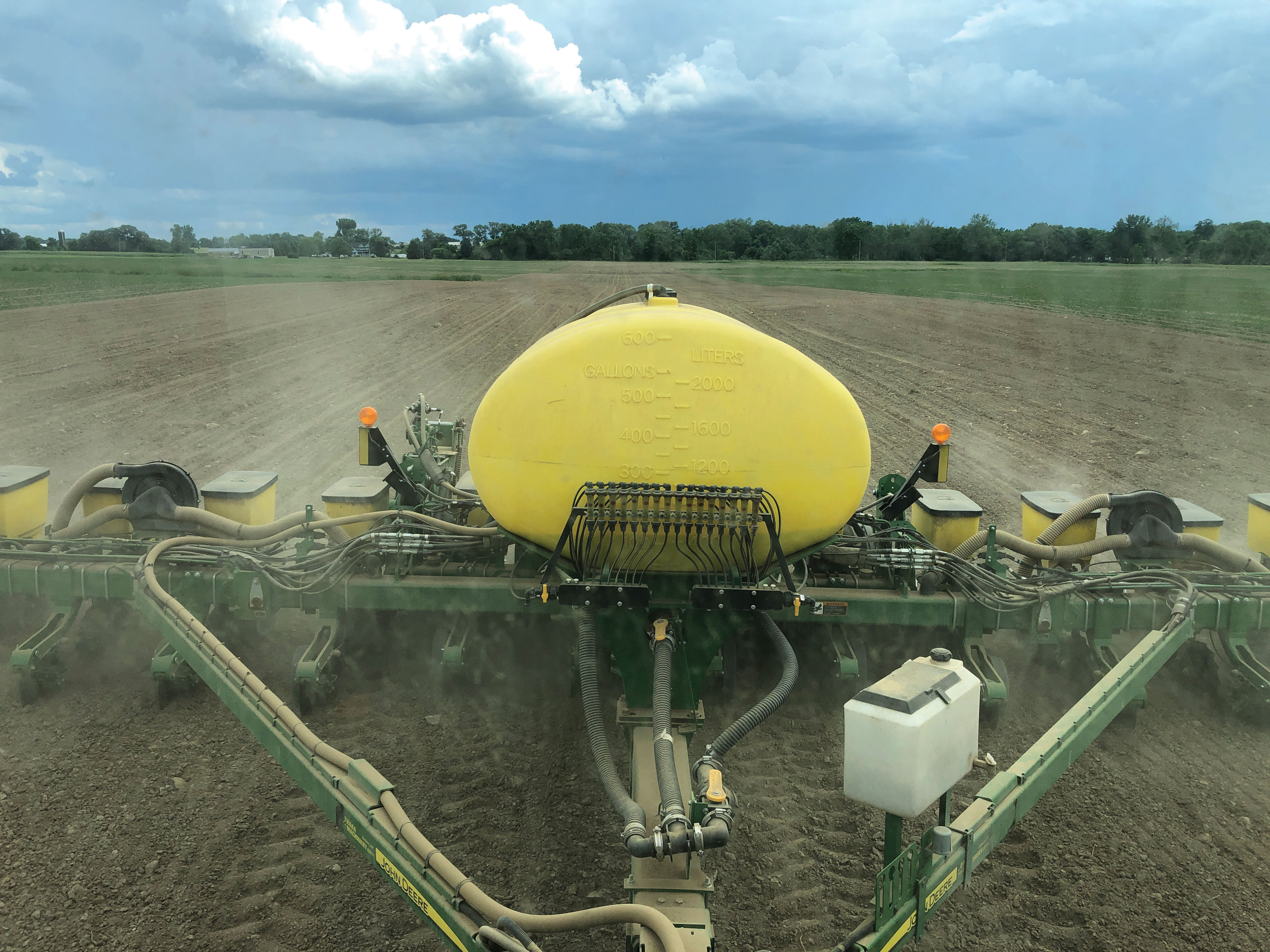 A bit farther west in Elba, N.Y., Torrey Farms has been pumping water to make it through the dry spell, said Shannon Kyle, who works in sales and marketing.
There are upsides to this dry weather, however.
"Dry weather generally puts out better quality than in a season where we fight with wet feet," Kyle said. "Where we can, we have been able to put water on, which isn't the same as a nice rain, but it definitely helps."
Although April's ground temperatures of 30 degrees F delayed planting, Torrey Farms caught up by the end of June and will continue planting through July for its fall crops, she said.
By July 1, the company was about to start harvesting the earliest plantings. Kyle expected good volumes to become available as harvesting ramps up.
Zucchini and yellow squash should be available by about July 6 and cabbage and green beans by about July 12, Kyle said.  Cucumbers and early transplant onions may be ready about July 23.
The cabbage, green beans and cucumbers may ship three to five days behind normal.
"It just took a while for things to get popping with the cool weather we had early on," Kyle said.
Torrey Farms hasn't increased its acreage on any crops for the same reason Turek gave.
"We are being conservative this season, given the unprecedented market conditions that our industry has been grappling with since early March," Kyle said. "It is just too expensive to put things in the ground and hope for a strong market."
The crops at Williams Farms, Marion, N.Y., were planted on time and are looking "decent," said John Williams, one of the owners.
On about 1,000 acres, the farm grows potatoes, onions and cabbage for the fresh market, field corn, and apples, carrots and beets for processing.
Potato planting began May 21 and finished on time in June, Williams said. He planted onions between April 21 and May 10. Cabbage planting finished about June 15.
The company's main farm in Marion, which is in the north-central part of the state, received only a half inch of rain the last week of June, Williams said.
"An all-day, 2-inch rain would be nice. I've ordered it, but it's not coming," he said.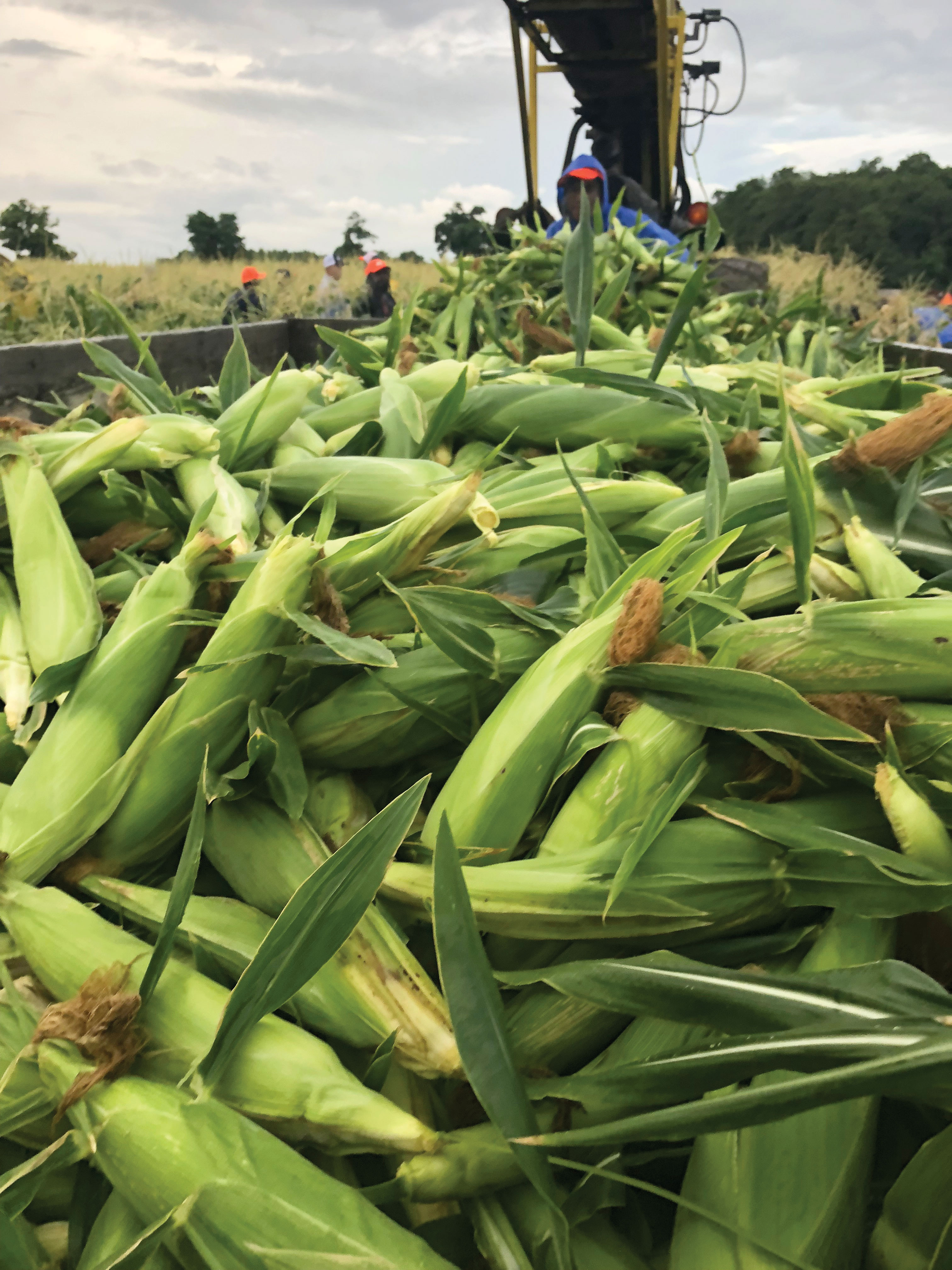 Still, it's better than 2019, when crops were planted late and wet, Williams said while irrigating his onions. 
Many upstate New York farms such as his are in the nutrient-rich, black dirt lowlands, or muck soil, which holds moisture and doesn't drain well.
"Last year was a struggle. I like it better this year. Things are coming along nicely," he said.
BY THE NUMBERS
Production-wise, last season wasn't too bad compared to the previous year for New York's biggest specialty crops.
New York growers produced 14.7% of all the U.S. cabbage, 11.4% of the nation's apples, 11.3% of the nation's snap beans and 10.6% of the nation's squash, according to the USDA's annual statistical bulletin for 2017-18.
The state ranked second in highest production of cabbage, apples and snap beans.
A year later, New York growers produced 20.7% of all the U.S. cabbage, 13.6% of the nation's apples, 12% of the nation's snap beans and 10.9% of the nation's squash, according to the USDA bulletin for 2018-19.
The state rankings for those top three specialty crops remained at second place.
According to the USDA National Agricultural Statistics Service 2019 State Agriculture Overview, New York growers produced:
722 million pounds of apples for the fresh market at 29 cents a pound for a production value of $209.4 million;
498 million pounds of cabbage for a production value of $82.4 million;
38.8 million pounds of sweet corn for a fresh-market production value of $30.2 million;
240.2 million pounds of snap beans for a fresh-market production value of $19.3 million;
81.5 million pounds of squash for a fresh-market production value of $24.4 million;
46 million pounds of pumpkins for a fresh-market production value of $8.6 million; and
100,000 pounds of cherries for a fresh-market production value of $150,000.
As the largest specialty crop in the state, the apple crop is a good litmus test rounding out the year.
The New York Apple Association projects the apple harvest will yield about 30 million bushels, on par with the five-year average, said Cynthia Haskins, president and CEO.
"Overall, there was good pollination, and apple volume appears to be strong," Haskins said.
In some isolated areas, apple trees blossomed a few days later than in 2019, and in other areas it was "a tad earlier."
In June, apple growers were concerned about the lack of rain, but as July began, some hope arrived on that front.
At Hudson River Fruit Distributors, Milton, N.Y., the crop is "shaping up nicely," said Alisha Albinder, director of operations at the family-run company. 
"It's been a little weird with the weather, cold in the spring, but we got past that, and now we're holding onto our seatbelts until the apples get in the bins," Albinder said. 
Her company added about 25 acres of orchards in 2019 for a total of 500 acres of apples, she said. They swapped out older varieties on 5% to 10% of the acreage to fuji and EverCrisp varieties, which keep growing in popularity.
And every year, they also add more gala and Pink Lady varieties, Albinder said.
By July 1, Hudson River Fruit was in the middle of growing the current crop. The apples were the size of a half-dollar coin and without color yet.
The 2020-21 season's harvest should size up and gain color to be ready mid-August — the start of the company's 58th harvest. 
Related:
A first impression to last an industry
Central New York greenhouse becomes coronavirus hotspot
The fresh produce world of NYC, coronavirus hotspot of the U.S.