Northeast News — QPMA prepares for conference
Amy Sowder, The Packer's Northeast editor, and Sophie Perreault, QPMA's CEO, chat in Montreal. ( Amy Sowder )
MONTREAL — The Packer's Northeast editor, Amy Sowder, stopped by the Quebec Produce Marketing Association's offices to meet CEO Sophie Perreault and her staff and to learn what's new at the coming conference in Quebec City.
The 72nd conference is August 8-10, at the Fairmont Le Château Frontenac, which looks like a fairytale and includes multi-course meals by a chef who highlights local produce.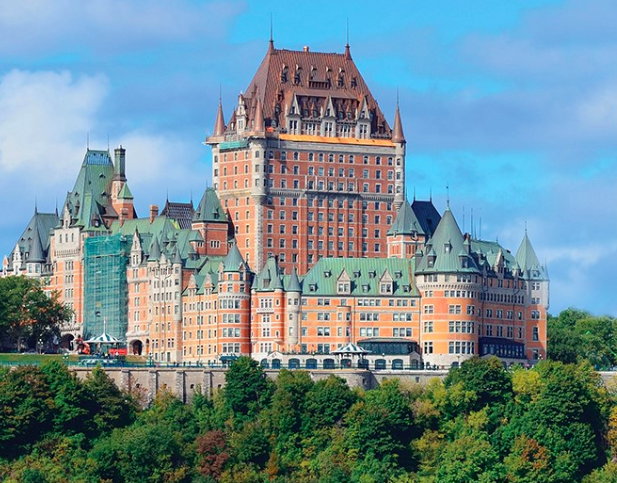 Expect several new offerings this year: A networking app used by large companies and conventions; more workshops; a new website; connection booth; and the contest to share QPMA's new logo on digital, print and social media.
"It's like a digital business card," Perreault said about the networking app.
Attendees will learn who's chosen as the 2019 pillar of the Quebec industry, as well as the next-generation leader.
The President's Reception Evening kicks off the festivities, followed the next two days full of networking meals and parties.
On Friday afternoon, guests have to make a choice between four activities: rock-climbing, social media and marketing workshop, Quebec City bus tour, or staff mobilization workshop.
Amid all the other activities on Saturday, there's a speed-meeting session so guests can make the most of their time and meet their key people.
Related news: