More than one-quarter of green onion buyers (26%) said they selected organic product at least some of the time, a number up six percentage points from Organic Fresh Trends 2019.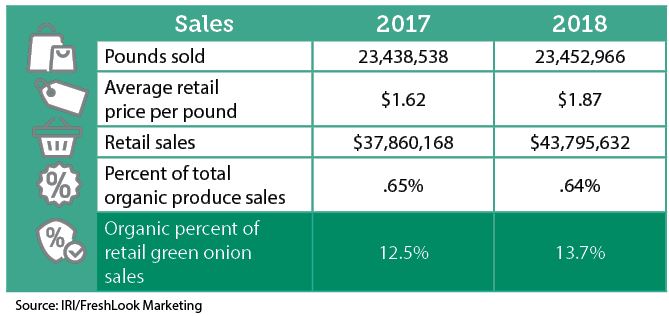 While sales volume of organic green onions remained relatively steady from 2017 to 2018, the average retail price of the vegetable increased 25 cents per pound over the same period, according to data from IRI/FreshLook Marketing. Marketers sold more than $43.7 million in organic green onions over the past year, with organic product making up more than 13% of overall retail green onion sales.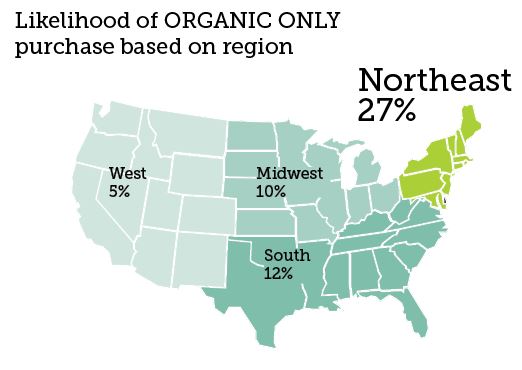 Region played a role in organic green onion purchases, with wide swings in purchasing patterns depending on geographic location, Organic Fresh Trends 2020 found. Northeastern shoppers were the most likely to always buy organic green onions overall—whether exclusively or periodically. In fact, consumers in this group were more than five times more likely to always grab organic green onions than those in the West—the region least likely to buy.
Families with children living at home were more than twice as likely to always select the organic version of this vegetable than those families without kids. Consumers with fewer than three children were among the most likely overall to buy organic green onions exclusively. 
Related content:
Organics clean up
Fresh Trends Data: Carrot purchases in 2018
Cherries 101