Nearly one-quarter of salad mix buyers (24%) said they purchased organic greens at least some of the time over the past year, according to Organic Fresh Trends 2020.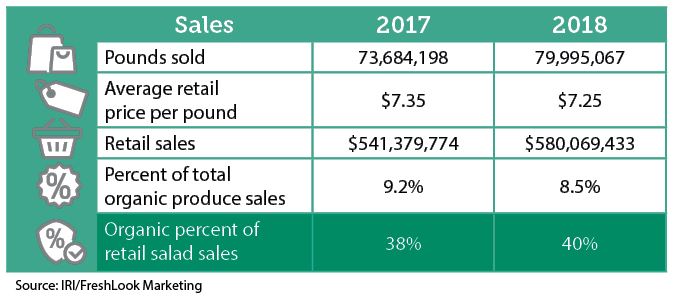 The likelihood of a periodic organic purchase increased according to household income and decreased according to age. In fact, the youngest category of shoppers was among the most likely overall to buy organic salad mix periodically; consumers age 59 and older were among the least likely to buy some of the time.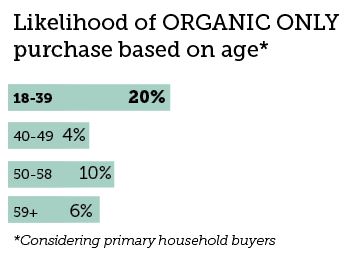 While last year shoppers with kids were more likely to always buy organic salad mix, this year there was no difference in shopping patterns based on family size in this category. Families with one child at home were the most likely to make an organic salad mix purchase.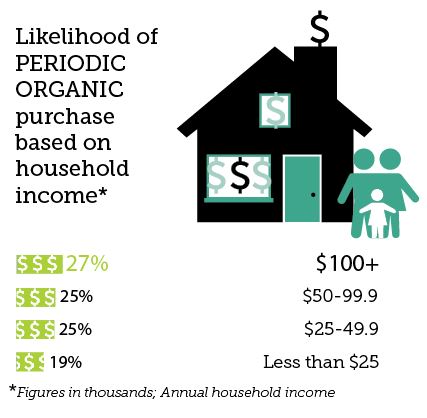 Asian buyers were far and away the most likely to make a periodic organic salad greens purchase—with nearly two-thirds of Asian buyers saying they selected organic product at least some of the time. (This segment of the population was also the most likely to always buy organic salad mix.)