Sev-Rend Corp. is offering a recyclable pack for onions for consumers concerned about sustainability. ( Courtesy Sev-Rend Corp. )
Onions lend themselves readily to value-added marketing and merchandising, suppliers say.
"Value-added onions (fresh prep/cut onions) showed growth in both dollars and volume over the last five years," said Samantha Cypher, editorial and publicity specialist with the Bancroft, Wis.-based Russet Potato Exchange Inc. 
"In the last year, value-added onions grew 7% in volume and 12% in dollars in spite of average retail price/pound increases.
"Specialty shallot onions are showing year-over-year volume and dollar growth in the last five years; however, specialty onions remain a small segment of overall onion sales at 6.6% of total volume share in 2018, up from 5.9% in 2014," Cypher said.
Packaging is central to others' plans in marketing onions effectively, said Jeff Watkin, marketing director with Collinsville, Ill.-based packaging manufacturer Sev-Rend Corp.
"The value-add we are bringing to the onion industry is addressing the demand for sustainable packaging," he said. 
"We have introduced to great acceptance recyclable packaging options to help fulfill this need. We see recyclable options as the best choice for consumers and the industry right now due to the existing infrastructure offering wide consumer availability."
Sev-Rend also is offering newer items, such as matte finish and spot finishing on films, which give a premium look to its customers' packaging, Watkin said.
The value-added field is wide open for onions, said Dan Borer, general manager for Keystone Fruit Marketing Inc. in Greencastle, Pa., which is part of Los Angeles-based Progressive Produce.
"You can put out anything you want; you name it," he said. "There's not a lot of vacuum or cryogenics, but as far as offerings, you can put it in a clamshell, a bag or a reusable bag. All those offerings are out there and specific to different customers."
Keystone can meet all those needs, Borer said.
"We're seeing a bigger trend on private label, and it's making its way deeper into fresh produce," he said. 
"We've seen it a lot in prepared goods, from packaged salads to condiment mixes. Now, you're seeing more finding their way into fresh produce and onions on a retail level."
Bagged onions are more popular than ever, said Lauren Dees, marketing manager with Lake Park, Ga.-based grower-shipper Generation Farms.
"Every year we see the trend continue where your consumer bags continue to be more popular," she said. 
"It kind of aligns with how consumers shop. With the mindset of grab-and-go, we've had great success."
Last year, Generation introduced a 3-pound handle bag, which went over well, Dees said.
"With bold, bright colors, it attracts the consumer," she said. 
Some suppliers offer peeled onions, and several companies offer a "color mix," said Doug Bulgrin, onion sales manager with Endeavor, Wis.-based grower-shipper Gumz Farms.
"We're dabbling in doing a bit of that, ourselves," Bulgrin said.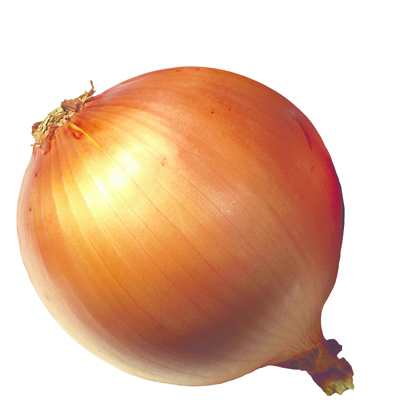 Raleigh, N.C.-based grower-shipper L&M Cos. Inc. is following research that shows consumers are shopping more frequently and buying smaller packages, said Derek Ennis, sales director for potatoes and onions with the company.
"There's an increasing demand for 1- and 2-pound packaging or individual onion sales, and that's something we're looking at," he said.
In 2018, L&M redesigned the packaging for its Nature's Delight brand with "a colorful, fresh vibe that emphasizes the quality produce we bring to the market," Ennis noted. 
"We will continue to incorporate the overall feel of the new packaging as we continue to remain responsive to overall trends in the industry."