( File photo by The Packer staff )
Sales of bagged avocados seem to have taken off since the COVID-19 pandemic hit, and suppliers of Peruvian fruit say there are a couple of reasons why.
First, food safety-conscious shoppers feel safer taking home bagged fruit than picking up avocados that other shoppers may have handled.
Second, shoppers are buying more avocados because of the health benefits they offer, but they're making fewer trips to the market, so they tend to take home a bag rather than one or two pieces.
Rob Wedin, vice president of sales and marketing for Calavo Growers Inc., Santa Paula, Calif., had the numbers to bear out the sudden surge in popularity of bagged avocados.
For Calavo, bag sales in April were 55% higher than they were in April 2019, he said.
He estimated that 20% of the company's avocado sales volume this April was in bags.
"We're seeing really strong bag sales," Wedin said, and he expects the trend to continue this summer as Peruvian avocados account for more and more of the avocados sold in the U.S. 
Shoppers are going to the store less frequently, and they're spending less time in the store, he said.
"They are not buying two avocados, they are buying six avocados because they're only shopping once every 10 days instead of once every three days."
Bagging "is up significantly" as a result of coronavirus, agreed Ross Wileman, senior vice president of sales and marketing for Mission Produce Inc., Oxnard, Calif.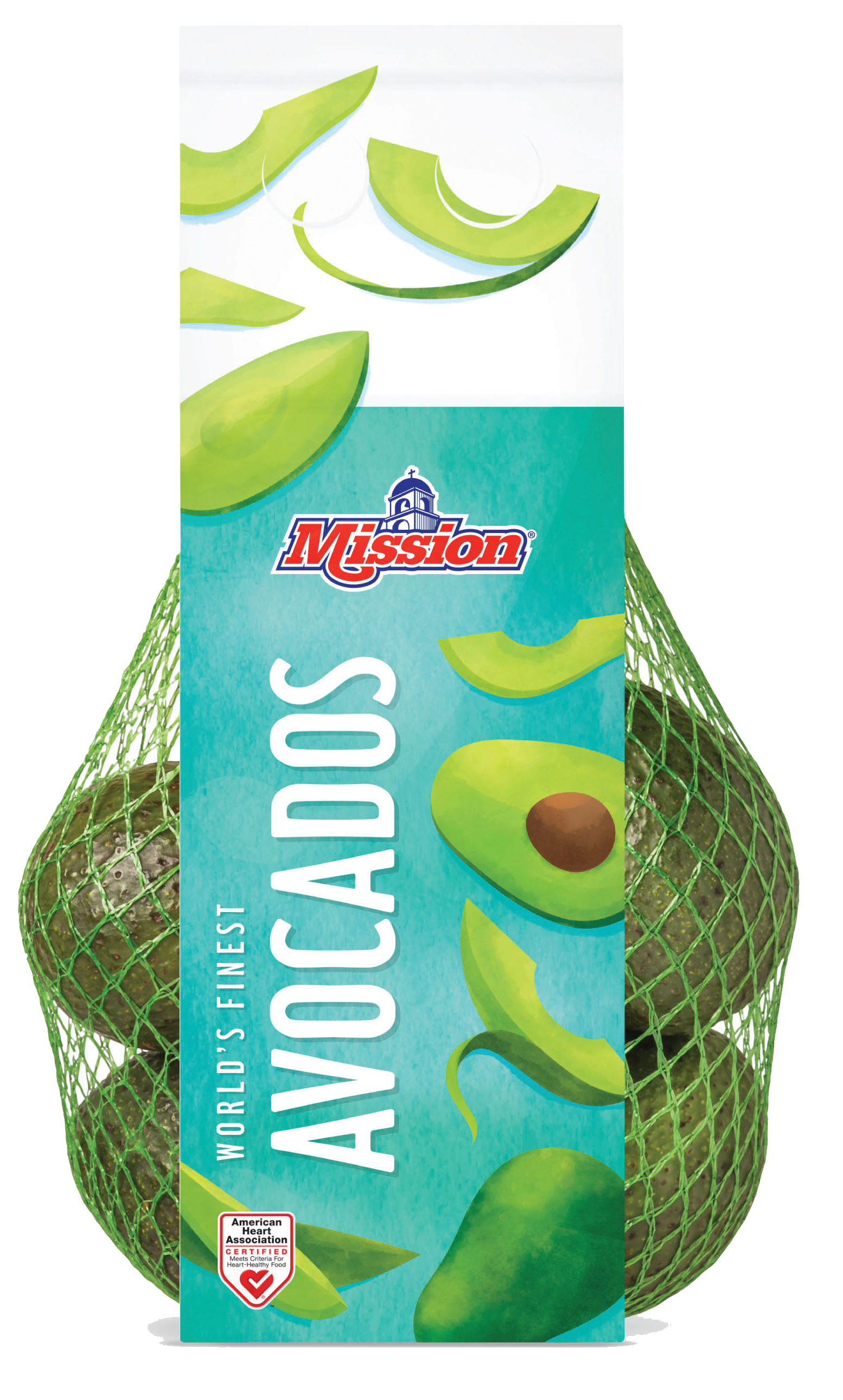 "If they're hooked on avocados, they want to get more than just one or two," he said.
Index Fresh Inc., Riverside, Calif., packs its bagged Peruvian fruit before it leaves the country, said Giovanni Cavaletto, vice president of sourcing.
"Bags have been a big part of our offerings for long time," he said.
There has been an uptick in bagged product that has coincided with the coronavirus outbreak, he added.
That's also the case at Los Angeles-based Giumarra Cos., said Gary Caloroso, regional business development director.
"Over recent years, bagged avocado sales have continued to increase throughout the U.S. and Canada," he said.
"We have seen an increase in bagged avocado sales since the crisis began in the U.S."
Consumers particularly enjoy the value of bagged, smaller-sized avocados, Caloroso said. 
And they may be more generally interested in bagged fruit and vegetables today for safety and handling reasons, he said.
Eco Farms has doubled the bagging capacity at its Temecula, Calif., headquarters, said Gahl Crane, sales director.
"We definitely see incredible demand on bags," he said.
Shoppers may see more of a value in buying a larger amount of avocados in bags, Crane said.
Offering bagged conventional and organic product and all sizes of fruit and pack sizes has enabled the company to grow its business and helped grow the category for retailers, he said.
In the past, bags often were considered a way to move small-size fruit, but today most packers say they'll customize their bags to give customers whatever fruit size, count or weight they want.
"We want to do what the customer wants," said Cavaletto of Index Fresh.
"We'll work with the customer to design the custom pack they're looking for."
While bagged sales may be up for Eden Prairie, Minn.-based Robinson Fresh, so are bulk avocado sales, said Allan Acosta, general manager of the tropical category.
"Avocados have proven to be a staple item in most households during the stay-at-home orders as consumers look toward healthy eating options," he said.
About 50% of the company's Peruvian avocados are sold in bags, most of which are packed in Peru, with some packed at U.S. facilities.
"We offer mostly four- and five-count Peruvian bags, which are the most popular pack styles for retail," he said.
But he added that the company also custom packs to meet buyers' preferences. 
Related content:
Commission adopts modular marketing approach
Later start but good quality expected from Peru
Mission sends first shipment of Peruvian avocados to South Korea