Produce for Kids created a video for its Stock the Food Pantries with images including this screenshot showing the increasing needs. ( Image courtesy Produce For Kids )
For more coronavirus coverage, check out our landing page on the topic here.
Produce For Kids is inviting the industry to participate in Stock the Food Pantries, an initiative to donate to Feeding America's COVID-19 Response Fund.
"We are seeing first-hand the strains that organizations like Feeding America are under," Trish James, Produce for Kids vice president, said in a video about Stock the Food Pantries.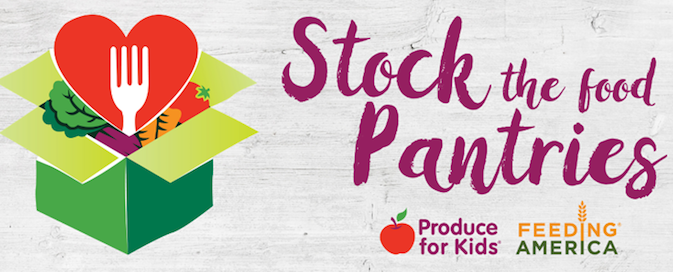 James is volunteering at her local food cupboard, which had to stop receiving food for several weeks to keep people safe from spreading the infection, according to the video. Now it's working with a skeleton crew, employing strategies such as having donations arrive in vehicles without drivers exiting their vehicles.
That organization is one of hundreds in the Feeding America network, the nation's largest hunger-relief organization.
"We are not alone in facing these challenges," James said in the video.
Produce for Kids has provided more than 12 million meals to families in need over the years, and hopes to rally the produce industry to help.
In early April, Feeding America announced that $1.4 billion additional resources will be needed over the next six months to provide enough food for those struggling with hunger, James said in the video. That's a 30% increase to the its baseline operating costs, budgeted across the network.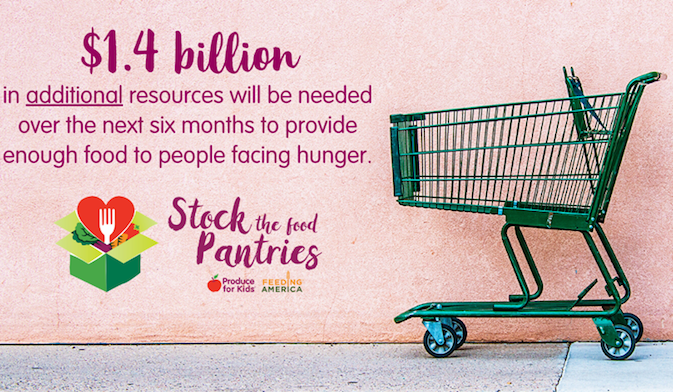 "I have seen this industry come together, time and time again, to help each other and others. And now we are asking all of our friends and all of our partners to help again," James said in the video.
Any business or brand that partners with Produce for Kids will be highlighted on the website. 
Produce for Kids will also add resources for companies looking for assistance in getting produce to local food banks and other ways to help besides monetary donations.
School closures and rising unemployment due to quarantine and stay-at-home orders will disproportionately effect people already at risk of hunger. These challenges could result in an additional estimated 17.1 million people experiencing food insecurity in the country, James said said in the video, which is an increase of 46%.
For more information, visit https://produceforkids.com/stock-the-food-pantries/.
Related news:
Trish James: Marketing in the time of COVID-19
West Pak Avocados donates to food banks
Letter to USDA: Help foodbanks, reduce food waste