( Photo courtesy Gala Rodriguez; Source Unsplashed )
Pumello became the No. 1 searched commodity on the Produce Market Guide the week of Dec. 23.  Altogether citrus seems to be the most popular category right now. Oranges came in at No. 2 and close behind in third, clementines. Bananas and cucumbers filled in the top 5 searches produce items on Produce Market Guide. 
The Produce Market Guide platform connects produce buyers and sellers. Below, find the top 20 searched commodities on Produce Market Guide during the week of December 23rd.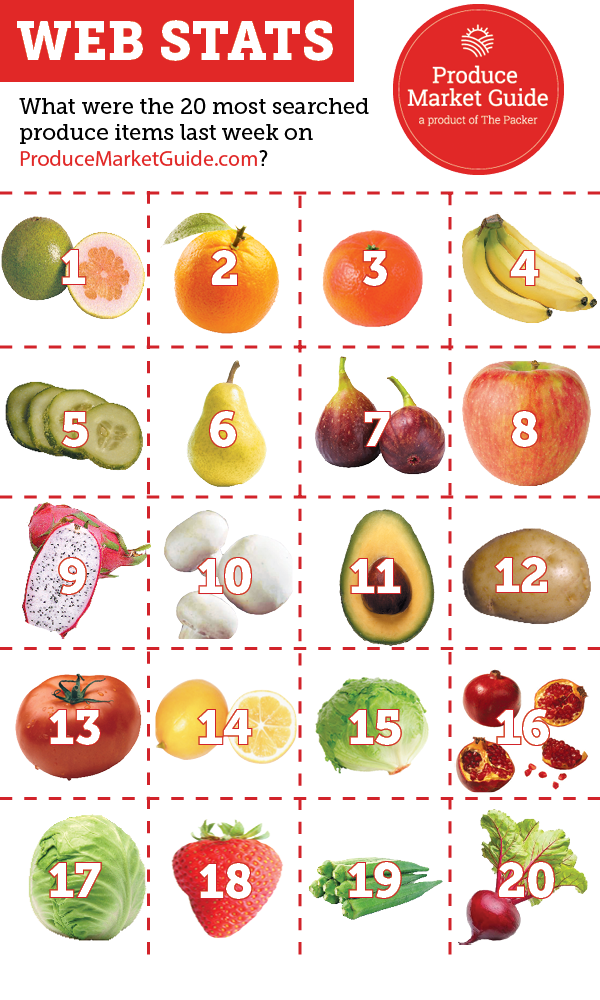 Related content:
Pomegranates enter top 20 on Produce Market Guide 
Pumpkins, apples top Produce Market Guide 
It's all about pumpkins on Produce Market Guide