Stemilt expects consumers to choose top-seal and clamshell packages over the usual random-weight bags. ( Photo courtesy Stemilt Growers )
Stemilt Growers, Wenatchee, Wash., released an 8-minute video sharing Nielsen data insights on cherries just before California cherry harvest begins and while Washington cherry trees are in bloom.
In the "Fast Facts: The Cast" episode, marketing director Roger Pepperl and senior marketing manager Brianna Shales highlight category numbers from the 2019 season. They also offer retailers advice for navigating cherry season as grocery shopping habits change due to COVID-19.
Cherries account for an average of 3.1% of fresh produce sales weekly in the U.S. between May and September 7, Shales said in a news release. In peak weeks, that grows to 5% and more, with the Northeast and Midwest regions skewing above average. 
"It's important to build a retail strategy that helps shoppers locate and purchase cherries no matter how or when they purchase groceries," Shales said in the release.
The video starts with a crop update, detailing how Stemilt expects the crop to be larger than last year's low volume year, but not a record because of lighter crop loads on trees throughout the state. The season will run for about four weeks, with volumes available from May 8 to June 8, according to the release.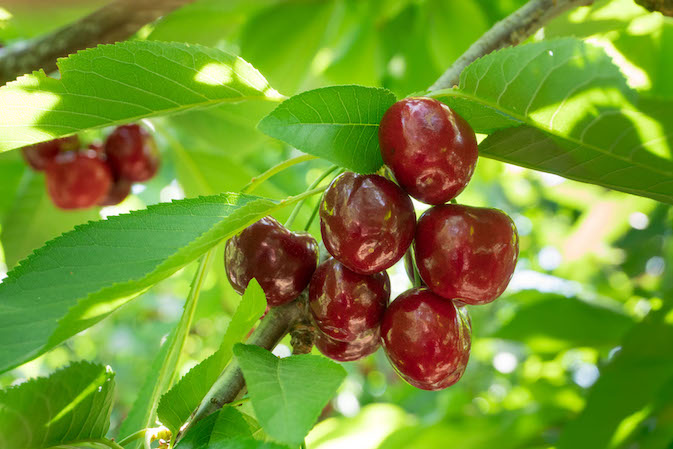 California cherries are expected to come off the trees in a larger size suited for dessert.
Cherries are often an impulse buy and one of the few remaining seasonal items, which makes consumer awareness even more critical as COVID-19 social distancing reduces store trip frequency and duration, as well as the boom of online grocery sales.  
"Shoppers need to be reminded that they are back in season and available to purchase," Shales said in the release. "This is especially important online with new shoppers gravitating towards curbside pickup or delivery methods to get their groceries."
Packaging may be another change: Although random-weight bags are usually the top packaging choice, Stemilt expects an uptick in clamshells and top seal this season — similar to the consumer shift from bulk to bagged apples.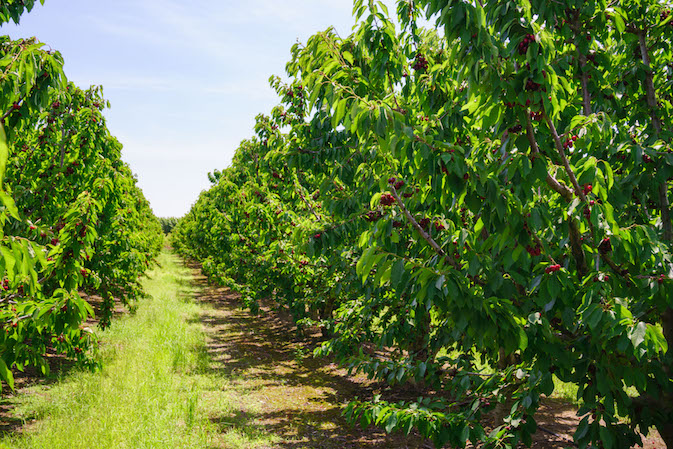 The consumer packs have universal product codes for scanning, are easy to display at retail and provide definite package weights for online shoppers. 
The largest volume weeks for cherries in 2019 came in July, according to the release. 
By July, all five of the company's cherry offerings will be available to retailers: conventional dark-sweet, rainier and Skylar Rae varieties, and Artisan Organics dark-sweet and Rainier cherries.
Related news:
California offers wide selection of cherry varieties