Well-Pict Inc. should be finishing up its Santa Maria deal by mid-June and shipping primarily out of the Watsonville-Salinas area, says Jim Grabowski, merchandising manager. "Berry quality and size are excellent," he says. ( Courtesy Well-Pict Inc. )
As of the first week of June, strawberry movement was on track to beat last year's 202 million trays by a little over 16 million, according to the Watsonville-based California Strawberry Commission.
Growers were reporting good size and quality.
Salinas, Calif.-based Naturipe Berry Growers was finishing its Santa Maria program the first week of June and was ready to source exclusively from the Watsonville area, said Craig Moriyama, director of berry operations.
"The crop is all set," he said. "We haven't had many weather disruptions."
May and June are peak months for California strawberries, he said.
Early in the season, growers were producing in Oxnard, Santa Maria and Watsonville.
Volume should remain strong through June, then start to decline in July and August, Moriyama said.
Watsonville-Salinas will be the primary area in California producing strawberries as the season progresses, but that area is significantly larger than the state's other berry growing regions, Moriyama said.
Naturipe's volume likely will end up equal to or a little more than last year's, he said.
Santa Maria-based Main Street Produce Inc. likely will continue to ship strawberries from that area until December, said Paul Allen, sales director.
The company's volume will up about 15% over last year.
As of early June, berry size ranged from medium to large, and the fruit had a good flavor profile, Allen said.
"We're receiving a lot of complements from consumers on the taste and the quality of the strawberries," he said.
Movement also had been "pretty good," and prices had been "up and down," he said.
Oxnard, Calif.-based Bobalu Berries expected to hit its peak season in mid-June, said Cindy Jewell, who handles marketing for the company.
Although the company has been a longtime grower, this is the first year Bobalu Berries is shipping its own product.
The grower has an interesting location north and west of Santa Maria, close to the ocean, similar to the Watsonville area, Jewell said.
"They definitely found the right spot," she said.
This will be the third year the company will grow in that location.
Bobalu Berries grows primarily the monterey and cabrillo varieties and expects good quality on all of its strawberries.
"The fruit is large, firm, full red and delicious," Jewell said.
COVID-19 was having "a significant impact" on the strawberry deal, said Allen of Main Street Produce.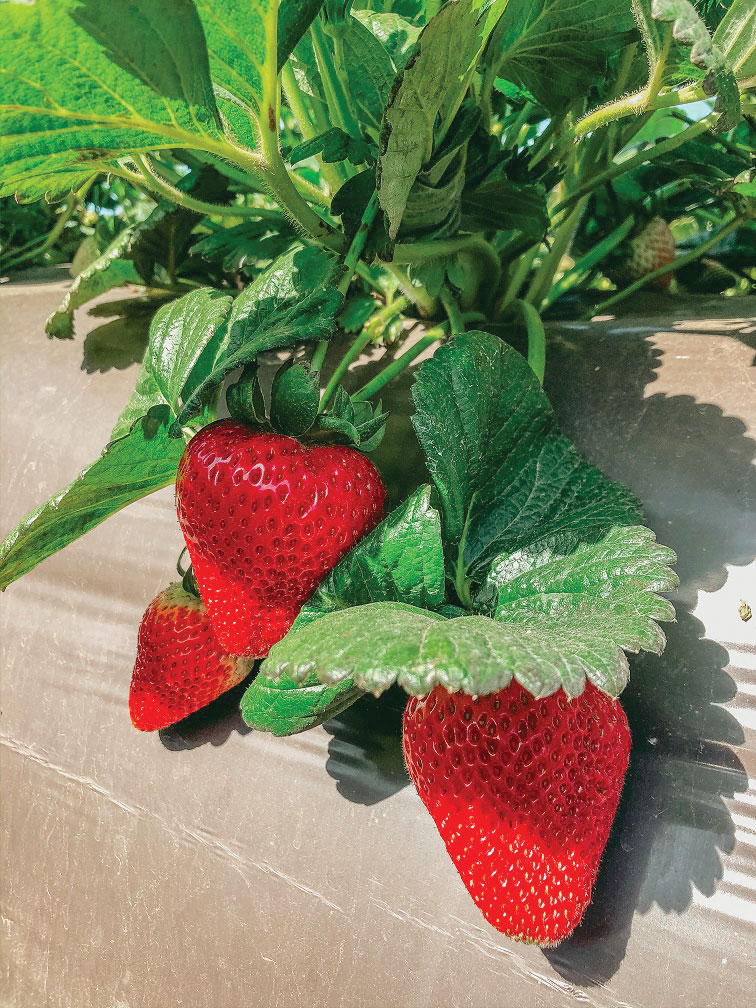 "There's a lot of uncertainty on labor," he said. "Anybody who shows symptoms has to stay home."
The company, along with its counterparts, was practicing social distancing in the fields, crew members were washing their hands regularly, wearing masks and gloves, and their temperatures were being checked.
"We're abiding by all the state and county regulations to keep our labor force safe and healthy," Allen said.
At first, Bobalu Berries was concerned about the effect COVID-19 might have on strawberry demand and pricing, Jewell said.
"(Retailers) weren't running ads for a while, but they definitely rebounded," she said.
On the packaging side, strawberry growers say they've noticed a trend toward more 2-pound clamshells in recent years.
"We are packing a lot of 2-pounders," Naturipe's Moriyama said.
On some days, up to 40% of the clamshells the company packs are 2-pound containers.
There was a time when supermarkets also offered 4-pound packages, but those have pretty much disappeared, he said.
"Retailers seem to want fewer (stock-keeping units)," Moriyama said.
Jewell said Bobalu Berries also is putting up a lot of 2-pounders as retailers respond to new consumer buying habits caused by the COVID-19 pandemic — going to the supermarket just once a week or less and making three meals a day at home.
"They're buying more 2-pound containers than 1-pound containers right now," she said.
"There definitely seems like an uptick in that pack size as more of an everyday item." 
Related content:
Solid season seen for upcoming summer berries
Southeast berry growers getting ready for spring
Strawberry crop volume picks up