Limoneira Co. has become adept at harnessing solar power to reduce the cost of the electricity needed to power its operations. The company
made its first large-scale investment of $8 million in solar in 2006 and 2007. ( Courtesy Limoneira Co. )
Sustainability is nothing new for Limoneira Co., the Santa Paula, Calif.-based citrus and avocado grower-shipper.
"Limoneira has been sustainably producing citrus for over a century and a quarter," said John Chamberlain, vice president of marketing.
"The pioneers that founded the company were practicing treading lightly on the land before sustainability even entered the modern lexicon," he said.
They did so because using fewer expensive agricultural inputs, such as water, to yield the same production increased operating margins, he said.
"It was basically just good business."
Limoneira's board and management still believe that it is possible to "do well while doing good," Chamberlain said.
The company's substantial investments in solar, green waste recycling, integrated pest management and patented low-tech water projects have made Limoneira a leader in sustainability, he said.
Chamberlain himself is encouraging sustainability industrywide by serving as chairman of the Produce Marketing Association's 40-member Sustainability Committee.
"The members of the committee are experts in their sustainability roles, and they share a wide array of practices, procedures and technologies, which will be more widely disseminated to PMA members under Ed Treacy's leadership," he said.
Treacy is PMA's vice president of supply chain and sustainability and serves as committee liaison.
Limoneira outlined its energy-saving efforts in a case study prepared for PMA members.
"By investing in the land, water, local communities and the environment, we are able to make more long-term value than if we'd focused on short-term, immediate gain," CEO Harold Edwards says in the case study to be posted on PMA's website.
The company says it's on target to becoming 100% energy efficient, and expects to sell clean energy back to the electricity supply grid in the near future.
At the same time, Limoneira said that its commitment to sustainability has helped generate new business and cement its relationships with customers and consumers. 
A major goal of Limoneira has been to generate enough clean electricity to work off the grid.
The company made its first large-scale investment of $8 million in solar in 2006 and 2007. 
Limoneira said its solar "orchard" became the world's first solar array to be designated a LEED Gold Certified green building.
But that was only the first step to becoming energy self-sufficient.
Limoneira needed to be able to store energy produced during sunshine hours for use at night. 
The company signed a contract with Tesla, the electric car maker, to serve as its battery beta-test site.
It was a win-win agreement.
Limoneira gained the energy storage solution it needed to achieve its goal of self-sufficiency, while Tesla gained insight into how its batteries interact with solar arrays and the grid. 
Edwards encourages those interested in investing in solar to understand the investment costs versus energy savings they will realize and to look for potential tax rebates and credits.
He said there are opportunities for companies that have roof space but don't want to go out of pocket to get clean energy.
"We provided the space for utility suppliers to put panels on our roof, and in return we get a fixed price per kilowatt on some of the energy they produce," Edwards said. 
Related content:
California packaging legislation will change industry
Sustainable Produce Summits give insight
---
To find the latest on sustainable food systems and conservation ag, visitAgWeb.com/ACAM.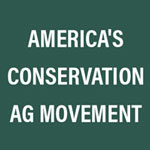 ​