( )
Preview Fresh Trends data and research by commodity here. 
Avocados have attracted new crowds in the past year, as the fruit was the No. 1 item that consumers said they tried in the past year that they had not eaten previously.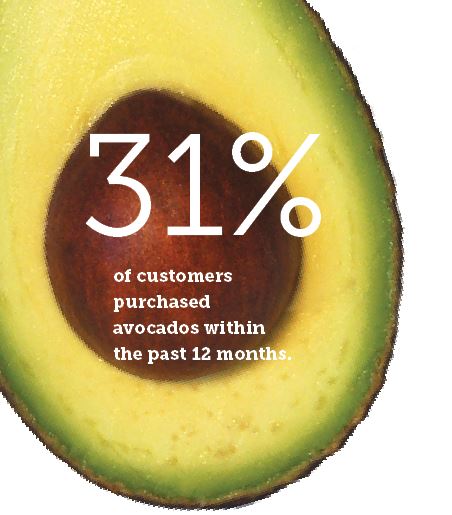 Many consumers have a hard time resisting avocados' creamy flesh, which has clearly favored by certain ethnic groups. This marks the sixth straight year that Hispanics have been the most likely to buy avocados, followed by Asian consumers.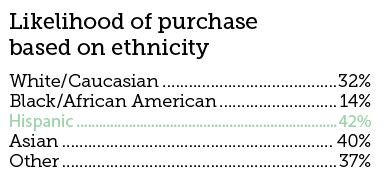 Income and ethnic background also make a difference in avocado purchases. 2020 marks the twelfth straight year that the likelihood of a purchase has increased according to income.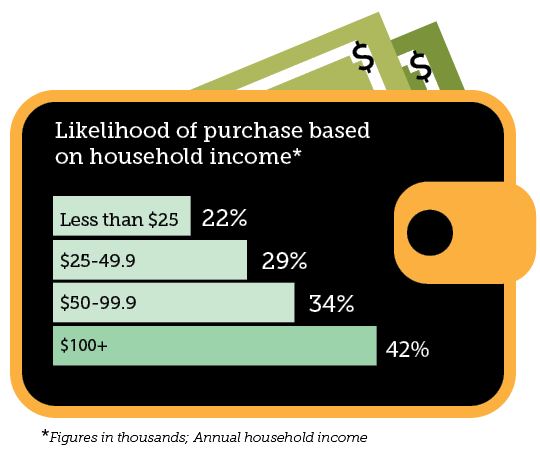 Twelve was also the magic number when it came to region. Westerners have been the most likely to buy avocados for a dozen years now, and this year they were the most likely group overall to buy the green fruit. African American shoppers and those with two kids living at home were the least likely to buy avocados.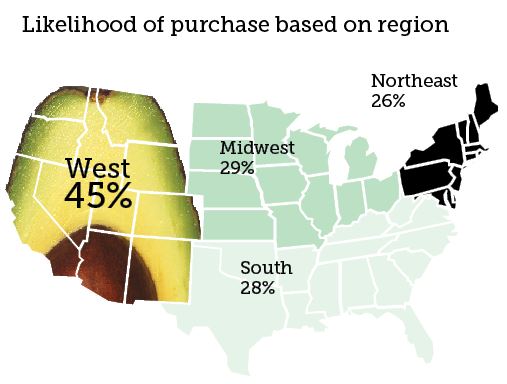 Older consumers are finally coming around to avocados. For the past few years, shoppers in their 40s have been the most likely to buy, but this year those in their 50s and older have upped their purchases of avocados.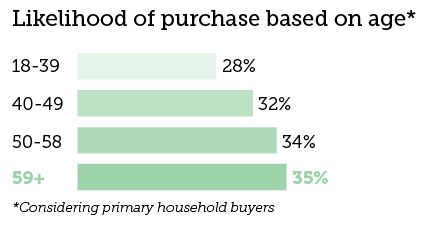 When it came to organics, interest in organic avocadoes remained fairly consistent with last year. The percentage of organic-only purchases fell a little, while the percentage of periodic organic purchases increased a little. Twenty-eight percent of buyers said they selected organic fruit at least some of the time.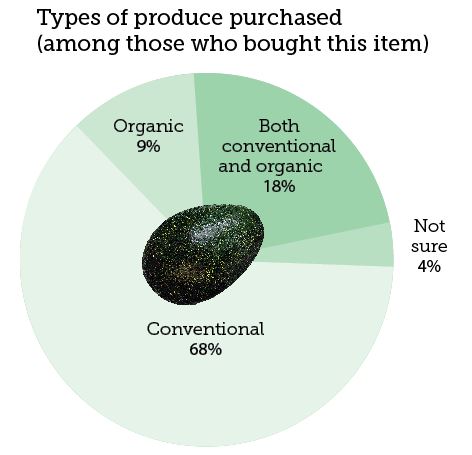 Related content:
2019 organic avocado purchasing trends
The Packer's top 5 commodities of 2019
2018 v. 2019 avocado purchases
2019 Fresh Trends: Avocados
Avocado purchases in 2018