Add-on label pushed after displeasure with hydroponic organic policy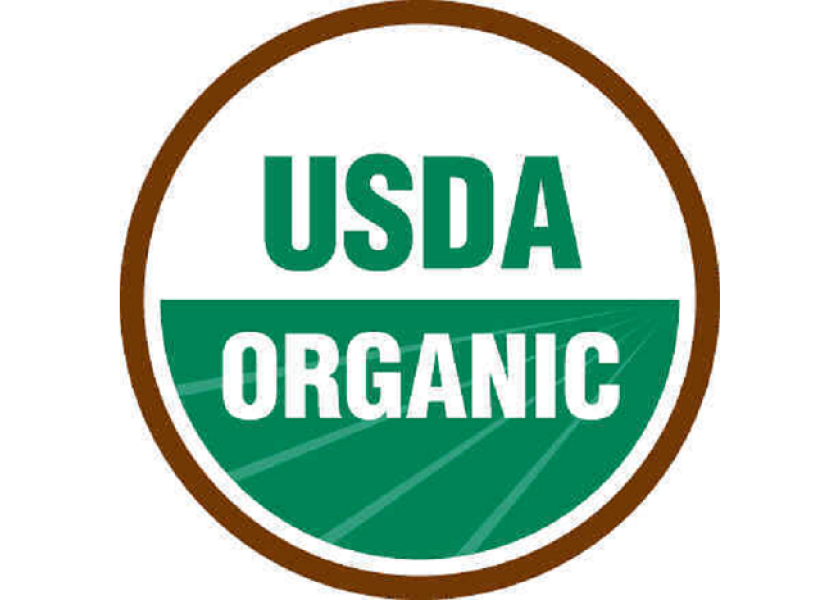 Pacific Grove, Calif. — A group displeased with the U.S. Department of Agriculture's National Organic Program's stances on hydroponic operations and concentrated animal feeding operations has established the Real Organic Project.
The Vermont group wants to add its own certification to the USDA's certification.
At the EcoFarm Conference in late January, Dave Chapman, executive director of the Real Organic Project, Thetford, Vt., said efforts to change USDA NOP policy on hydroponics and CAFOs have been unsuccessful, and another approach was needed.
"We fought the law and the law won," he said.
In 2017, the National Organic Standards Board rejected proposals to make hydroponic and aquaponic production methods prohibited under the USDA's National Organic Program. The prelude to that NOSB meeting in Jacksonville, Fla., generated intense lobbying efforts by the National Organic Coalition, the Cornucopia Institute and others promoting soil-based organic production systems. 
The issue had been debated by organic growers and marketers since 1995.
Chapman believes organic is rooted in soil, no matter what the level of consumer awareness about the issue.
"I know one person on the other side of the fence here and he said, 'I asked all my customers and they don't care,' Chapman sad. "And I don't care that his customers don't care; for me, organic means something, and I want to see a movement based on reality and not just some kind of brand," he said.
Chapman said the apparently settled NOP policy on hydoponics doesn't mean the issue is over.
"They are not in charge of what we think, they're just in charge of the label," he said.
The Real Organic Project has what he calls "six simple standards" , including provisions on animal welfare standards and soil-based organic crop production.
Chapman said he doesn't want to abandon the U.S. government's organic program. "We need to fix it but our effort is not a legislative reform effort; we're an effort to create a viable alternative that will serve the eaters and the farmers."
He acknowledged that consumer confusion over labels is possible, noting existing labels of Fair Trade certified, regenerative, humane and others.
"Nothing is going to be sacred; these large companies will take any name, any label, any brand that they can, and they will create something that sounds exactly the same," he said. "It's a tried and proven strategy and it happens all the time."
Still, he said the effort is worth it.
"The best strategy for reforming (USDA organic policy) is to form a new label," he said. "The best strategy for creating integrity in the marketplace is to form a new label; the only way for the national program to clean up their act is if there's competition for them and at the moment there isn't any," he said.
Currently, he said two-year old Real Organic Project has about 400 farms either certified or approved.
In response to a question from the audience about retail interest in the program, Chapman said few retailers know about it yet, because there has been no label associated with it.
"We are coming out with (a label) this year," he said. "So those 400 Farms so far have gotten certified with no conceivable economic advantage at the moment," he said. But Chapman said the group's leaders are starting to talk with retailers and they are interested.
"They're concerned that this might be an issue."
Related articles
A powerful organic message, but is it the right one?
Organic fruits and vegetables expand the marketplace
Session looks at shifting organic marketing channels