Packaging priorities can often depend on what a produce company wants to accomplish, according to Eva Almenar.
In consulting with the produce industry, Almenar, associated professor at the Michigan State University School of Packaging, said some are more interested in innovative design, while others may be focused on materials.
Some just want prove that their package is better than all the other options in the market.
"But the ultimate goal for everyone is to improve packaging, to extend shelf life and serve a better product," she said. "That is what the company wants and that is what we want."
Almenar, with 15 years of experience in food packaging, has worked with technology related to modified atmosphere packaging, controlled atmosphere packaging, active packaging, and coatings, in addition to both bio-based and petroleum-based packaging.
When a produce shipper asks about sustainability and packaging, Almenar said that the meaning of "sustainable" must be clear.
Almenar said that more sustainable packaging should result in less food and less packaging thrown away.
"If you use a bio-based package, but that package is not able to have the (same) properties of the petroleum-based package that was used before, and it is going to shorten consumer shelf life, and you are going to throw food and packaging away faster, then the consumer is not going to be happy as before," she said. 
In the end, that consumer will have to purchase food, and packaging, more often to account for the reduced shelf life.
"There's so many things that you need to take into consideration," she said. 
Sustainable packaging choices could include bio-based, recyclability, thinning of materials, and material use per pound of product shipped.
In terms of bio-based packaging, the availability of composting facilities is another factor. When it comes to plastic and glass, how far is the recycling facility from the consumer and how is that material transported to where it needs to go?
"In that sense, my conclusion is I think (sustainability decisions) are a case-by-case, food-product-by-food-product basis, thinking about different scenarios," she said. 
A life cycle assessment of packaging can help shippers decide what packaging choice makes the most sense, she said.
Related content:
Produce Marketing Association's committee focuses on sustainability
California packaging legislation will change industry
Sustainable Produce Summits give insight
---
To find the latest on sustainable food systems and conservation ag, visit AgWeb.com/ACAM.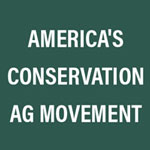 ​