Top 20 fruit and vegetable purchases in 2020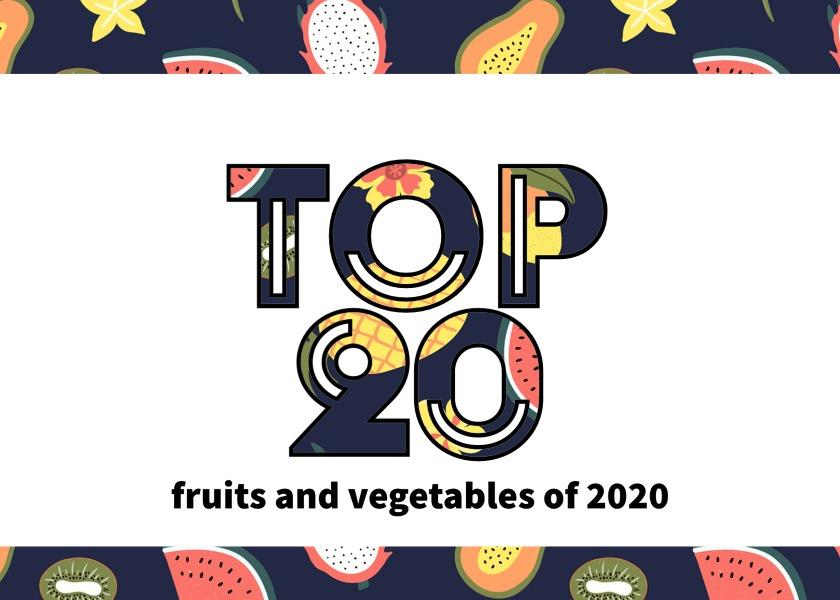 Since 1983, The Packer has sponsored 37 major consumer studies to track trends in the purchases and consumption of fresh produce. These studies have documented the fluctuation in purchases of specific fruits and vegetables as well as changing attitudes toward various produce industry issues. Fresh Trends represents the only ongoing consumer research study that is available to the entire industry.
This year consumers were surveyed via an online study fielded between Oct. 11, 2020, and Oct. 27, 2020. The study was answered by 1,000 targeted respondents who are members of a nationwide consumer panel. The outgoing sample was balanced to mirror the U.S. population where possible in terms of gender, age, ethnicity and household income. Surveys took less than 15 minutes to complete.
Representatives from The Packer designed the survey. Key Survey/World App, a leading provider of digital research platforms for market researchers, provided the software used to program and host the survey. Survey Sampling International, a global provider of sampling solutions for survey research, supplied and managed the sample for the survey. 
Results include households that bought at least one of the more than 50 listed fresh fruits or vegetables in the past 12 months. The first question asked which fruits and vegetables consumers purchased in the past 12 months. Additionally, only those who are responsible for all, most, or equally share some of the grocery shopping for their household were included in the final sample, and participants had to be age 18 or older. Data were also gathered about varieties purchased and organic purchases. Other topics included a section of questions about produce habits over the past few years, economic and demographic factors affecting produce purchases, and online purchasing habits. 
Any survey sample is subject to some degree of error. One type of error results from the fact that only selected individuals are surveyed, rather than the entire population, also known as the margin of error. The margin of error at the 95% confidence level for the Fresh Trends 2021 survey is +/-3%. This means the numbers are within +/-3% of what is true for the entire population. For example, if something is true of 85% percent of consumers surveyed, you can be 95% sure that it's true between 82% and 88% of all produce users.
The other types of errors that may occur are in the areas of measurement, data processing and/or interpretive errors. The Packer and Key Survey/World App use quality procedures that ensure such errors are kept to a minimum.