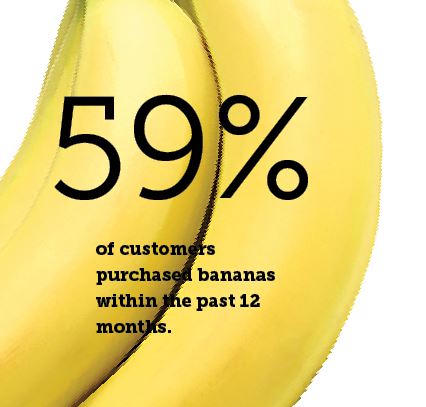 Easily accessible, portable and sweet, bananas continue their reign as the top fruit in the produce department. Consumers surveyed in Fresh Trends 2020 rank it as the most popular item overall (last year potatoes claimed the top spot).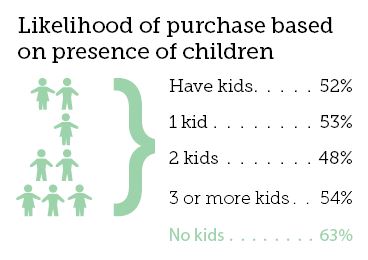 While bananas are a favorite for families with kids (52% said they bought bananas in the past year), they're also popular with empty nesters, as 63% of those families said they bought the fruit in the past year.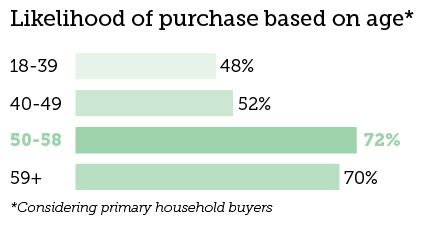 The likelihood of a banana purchase varies widely according to age. Shoppers age 50 and older comprised the group most likely to buy bananas overall this year, while those age 18-39 were among the least likely overall to buy the yellow fruit.
Caucasian consumers were more likely to buy bananas than those of other ethnicities, a trend now in its fourth year. African American shoppers were the least likely overall to buy bananas.
Bananas are popular nationwide, but Westerners seem to be more likely to snap them up in recent years. Midwesterners came in a close second.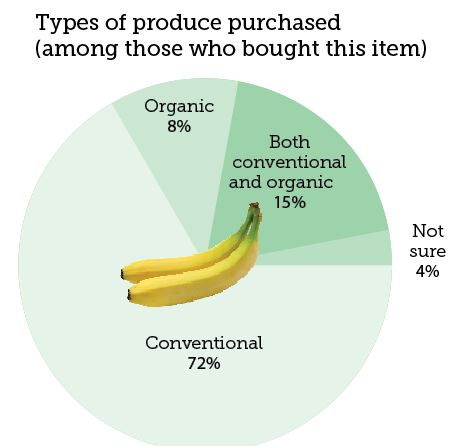 Most shoppers choose conventionally grown bananas, but 23% of shoppers said they selected organic fruit at least some of the time. Eight percent always opted for organic bananas.