Avocados on a tree. ( Courtesy Del Rey Avocado Co. Inc. )
They may be produced south of the border, but Mexican-grown avocados have played a pivotal role in bolstering the avocado industry in the U.S.
Over the past three years, an average of 80% of the avocados consumed in the U.S. were imported from Mexico, said Emiliano Escobedo, executive director of the Mission Viejo, Calif.-based Hass Avocado Board.
"The number of retail stores carrying avocados has dramatically increased in the last decade," he said. 
Although shipments from Mexico typically dip a bit during the summer, Mexican product dominates avocado volume in the U.S. every month of the year, he said.
Volume has increased almost 100% since 2010, Escobedo said, and there has not been a decline in price.
Supplies from Mexico have made avocados in the U.S. available in large enough quantities to enable retailers to promote the fruit year-round, he said.
And having product available consistently has enabled foodservice operators to make avocados part of their business model.
"It has been very profitable for foodservice companies and restaurants that have avocados on their menus," he said.
Avocados from Mexico were first allowed into the U.S. in 1997, but only to a limited number of Northeastern and Midwestern states and only during the winter.
Gradually, the number of states increased, and by 2007, the fruit was allowed in nationwide on a year-round basis, Escobedo said.
"We were one of first companies to be importing when the U.S. market was opened to Mexican avocados," said Rankin McDaniel, owner and president of McDaniel Fruit Co., Fallbrook, Calif.
"It's grown significantly since that first year."
California grower-shippers have a different view of the Mexico avocado deal today than they did 20 years ago, said Bob Lucy, partner at Del Rey Avocado Co. Inc., Fallbrook, Calif.
"We used to think the flow of Mexican fruit would just be the kiss of death for California growers," he said.
That has not been the case.
"Mexico volume has really grown the business," Lucy said. "That has surprised all of us."
So far, Michoacan is the only Mexican state where growers are authorized to ship avocados to the U.S., said Rob Wedin, vice president of sales and marketing for Calavo Growers Inc., Santa Paula, Calif.
The industry has had a positive economic effect there by providing jobs in the groves, in the packinghouses and for drivers and others involved in the process of growing, packing and shipping avocados, Wedin said.
Calavo remains eager for shipments to the U.S. to begin out of the Mexican state of Jalisco.
The certification process has been completed, and Wedin said there is "no logical reason for it not to be open."
"It's just a political decision," he said.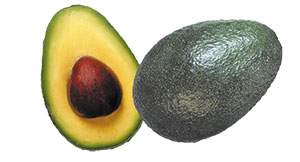 The Mexico deal also is responsible for creating jobs on the U.S. side of the border, he added.
With the exception of some West Coast customers who prefer California avocados when they are available, buyers throughout the U.S. typically are pleased with the fruit they receive from Mexico, said Phil Henry, president of Henry Avocado Corp., Escondido, Calif.
"In most parts of the U.S., Mexico is the more dominant source," he said.
Food safety standards in Mexico have improved over the years, and growers there comply with Global GAP requirements and meet the same specifications as California growers, he said.
About the only hiccup in Mexico's avocado program is growers' focus on "whatever the market is today versus long-term commitments at specific price levels," McDaniel said.
"It makes it difficult to coordinate programs where people would like to see a set price over an extended period of time."
That can be especially challenging for the foodservice segment, he said, since operators need long-term set prices to maintain consistent menus.
As a result of that policy, "We can get an imbalance of fruit, either too much or not enough," McDaniel said, "and that causes a gyration in prices sometimes that make it difficult to accomplish a schedule of pricing you think would be good for your ultimate customer — the consumer."
Related content:
Mexican avocado news
Mexico on track to ship 2 billion pounds of avos to U.S.
Increase in Mexican avocado imports
Organic Mexican avocados play an important role